Handewitt, 28 February 2023 – The German wholesaler EWS expands its management team: In March, two new heads of department will join the IT/software development and warehouse logistics teams respectively and will work towards strengthening and optimising the infrastructure, software and service range, as well as the turnover of goods.
After a successful year of 2022 with over 80 new hires, the prospects for 2023 are equally promising. On 1 March, 10 additional employees will join Team EWS, some as heads of their respective departments, which will further strengthen the company's management level.
Nothing works without IT specialists at EWS these days and the whole software development team is pushing ahead with the expansion of the in-house digital planning tools QuickPlan, QuickShop and QuickCalc, which EWS customers use free of charge. The 8-member team focuses on developing custom-made innovative solutions to provide installers with a comprehensive digital infrastructure for their project management and to continuously optimise this infrastructure.
In order to master the challenges of the ever-growing warehouse and logistics division, processes are monitored and optimised by the head of department. This will ensure that customers will be satisfied with the transport of goods from Handewitt to all of Northern Europe – even in these times of high demand.
In addition to these new hires, EWS is gearing up for the future and is expanding its capacities in terms of personnel and space at a high frequency. "We are far from having reached the end of our growth. In fact, the company's outlook is very positive and EWS is ready to set new company records. This is also true for the team size," summarises Kai Lippert, EWS founder and Managing Director, "In order to meet our ambitious goals in the international markets. we are constantly looking for professionals, especially for Denmark, the Netherlands, Sweden and Poland as well as for additional future focus markets."
For more information on the development of the company and job opportunities, please visit www.photovoltaics.eu.
(2,115 characters)
EWS News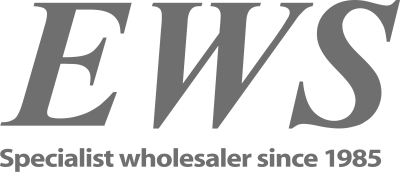 Press contact
EWS GmbH & Co. KG
Stefan Bach
Am Bahnhof 20
24983 Handewitt

Tel.: +49 (0) 46 08 / 60 75 - 483
Fax: +49 (0) 46 08 / 16 63
E-Mail: s.bach@photovoltaics.eu
Internet: www.photovoltaics.eu
Media package (Click to download)