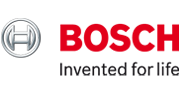 Bosch Power Tec has introduced the latest version of its e.Designer 2.0, the design tool for PV systems.This intuitive software includes a set of new features:
It enables the planner to include electric heat pumps and / or storage systems into the plant design. In addition, the e.Designer provides a financial comparison of heating gas boiler and heat pumps. Innovative graphics visualise and clearly illustrate the profitability of the PV system. Furthermore, the software comes with an integrated module and location database.
The e.Designer can be downloaded from Bosch Power Tec website (accessible via the below link). For more information, please have a look at the fact sheet.
Link: Download the e.Designer 2.0
Download: Bosch Power Tec factsheet e.Designer