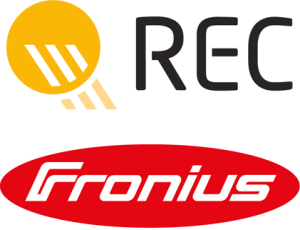 Two products from our current portfolio have been awarded with the Intersolar Award 2020: the high-performance modules of the REC Alpha Series and the Symo GEN24 Plus hybrid inverter from Fronius. This prestigious award is presented annually by an independent jury of industry experts to recognise technological innovations and groundbreaking solutions by companies which make a significant contribution to the success of the solar industry.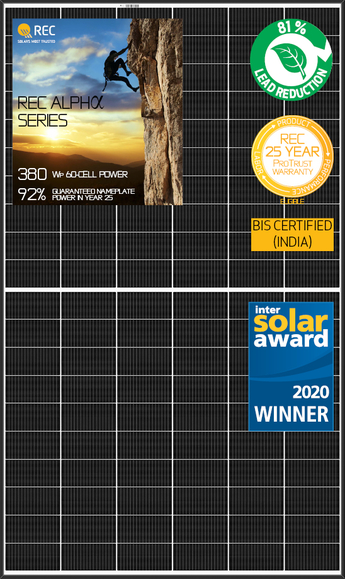 REC Alpha Series
The jury was impressed by the technical features of the REC Alpha: no light-induced degradation (LID), a high efficiency of 21.7%, a high power density and one of the lowest temperature coefficients in the market. In order to achieve this, our long-standing module partner uses advanced heterojunction half-cells (see also this video) in combination with state-of-the-art cell interconnection technology. The result: a solar module that produces up to 380 Wp in a particularly cost-effective and environmentally friendly way. This is already the second time since 2015 that REC won this coveted solar award – a recognition of the company's commitment to innovation.
Link: Press release "Simply the best: REC Group wins prestigious Intersolar Award 2020 for its powerful Alpha solar panels"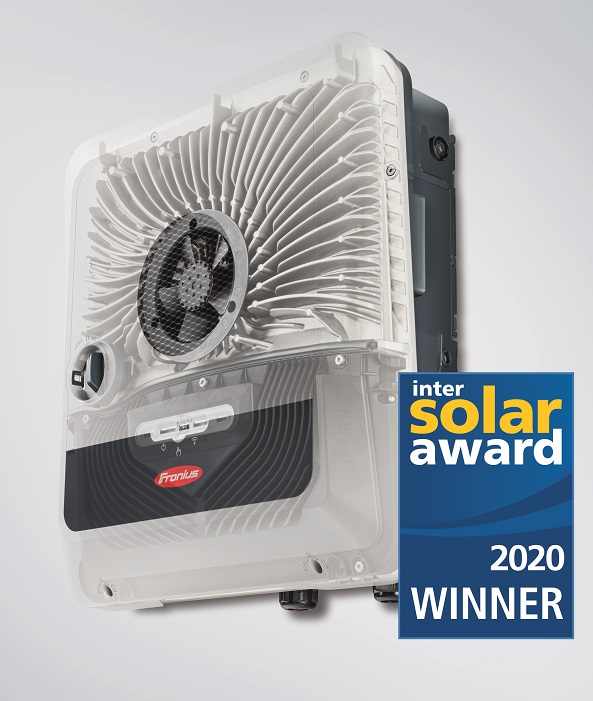 Fronius Symo GEN24 Plus
There is no way around the Fronius Symo GEN24 Plus: The Intersolar Award is already the fourth award within the last twelve months for the three-phase hybrid inverter, which is compatible with AC and DC-coupled hybrid systems. Among others, the new inverter series had previously already secured the first place in this year's PV Home Storage Inspection 2020 (together with the BYD Battery-Box HV).
The jury of the Intersolar Award was impressed by the innovative active cooling, the system efficiency of the PV and storage system as well as the high AC output power. With its Multi Flow technology, the Symo GEN24 Plus ensures that consumers are supplied with energy during power outages and the battery can be charged at the same time. In addition, the design, easy maintenance, and replacement of components were convincing.
Link: Fronius press release "Fronius wins two prestigious prizes"
Congratulations to our long-standing partners on this great success!
Both products can be purchased from us. You can find your purchase conditions in our calculation tool QuickCalc. Our sales team will be pleased to inform you about the current availability.