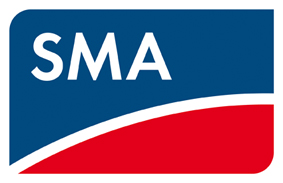 The new Sunny Boy 3.0 – 5.0 succeeds the world's most installed residential string inverter, the Sunny Boy 3000 – 5000TL. The new generation of transformerless, single-phase inverters has been completely revised and features a new design.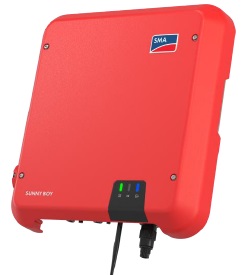 Further product advantages at a glance::
Comprehensive plant design with Sunny Design
Suitable for a greater variety of module types, as well as complicated roofs
Smaller and lighter than its predecessors
Free online monitoring, remote services and updates
Communication via Ethernet and WLAN
Upgrade with SMA energy storage and Smart Home solutions at any time
Secure plug-and-play installation without opening the inverter, easy setup via smartphone or tablet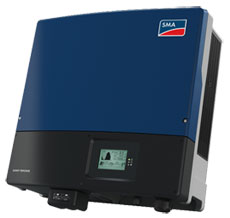 Also available from EWS from now on is the new Sunny Tripower 15000TL-30. In contrast to the previous model (STP 15000TL-10), the Speedwire/Webconnect interface and more technical features are integrated – this standard was also already implemented for the 20 kW and 25 kW Tripower inverters.
Further details on the products can be found in the datasheets. Please check also our calculation tool QuickCalc for determining your purchase prices.
Download: SMA Datasheet Sunny Boy 3.0 - 5.0