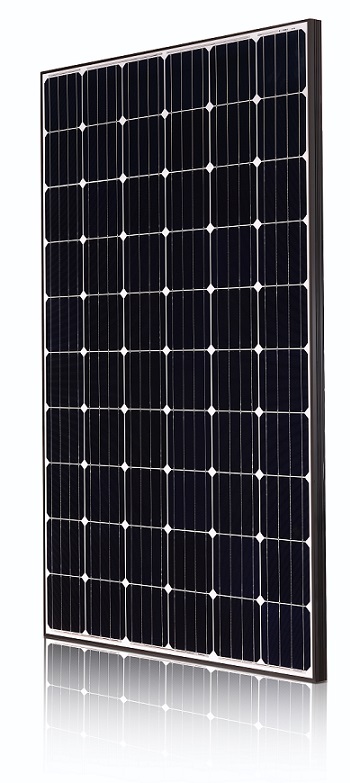 LG Solar has announced a "module innovation offensive" with a total of four new and revised product lines for 2017. The launch of the MonoX Plus series (LGxxxS1C-A5) marks the start of this campaign. It is expected to be available from mid-March 2017.
In comparison to the previous models of the MonoX 2 series, the new Plus module offers a higher power output and durability, i. e. a nominal output of up to 300 Wp and an enhanced performance warranty of 84.8 % after 25 years (formerly an above-average of 83.6 %).
As far as its design is concerned, the MonoX Plus series stands out from the other LG product lines. It has a standard cell with 4 busbars and features a white back sheet and black frame. In addition, the module dimensions are slightly changed.
Please note that the award-winning CELLO design and fullblack design will be reserved for NeON products in the future. Therefore, we recommend that you place your orders for the MonoX Black variant (LG280S1K-L4 panel) in time so that we can request the available quotas of this version.
In the next few months, you can also look forward to the following highlights:
The NeoN R series with white and black back sheet: The back contact modules with up to 365 Wp are expected to be launched in April 2017.
The new generation of the NeON 2 and the NeON 2 Black module with an output of up to 335 Wp will probably follow in May.
The new generation of the NeON 2 BiFacial module series with a slim, optimally placed junction box is expected in July 2017.
Further product details of the different module series will be announced in time before their respective launch. For further information on the MonoX Plus series, please have a look at the datasheet, the technical documentation in the partner area and at our QuickCalc calculation tool.