The Eco Line by manufacturer Luxor Solar adds a new member: The Eco Line Half-Cell M108 with 108 monocrystalline cells and 410 Wp stands for high performance and a compact and light design suitable for both residential and commercial buildings. High efficiency even in low light ensures the best energy output possible.
Eco Line Half-Cell M108 overview:
Specifications: 1724 x 1134 x 35 mm / 22 kg
Performance category: 410 Wp at launch
Efficiency: Up to 21,3 %
Design: Black, stable, anodised aluminium frame with antireflection solar glass
Suited for: Industrial systems, commercial and residential buildings
Availability: August 2021 (expected)
Download: Data sheet Eco Line Half-Cell M108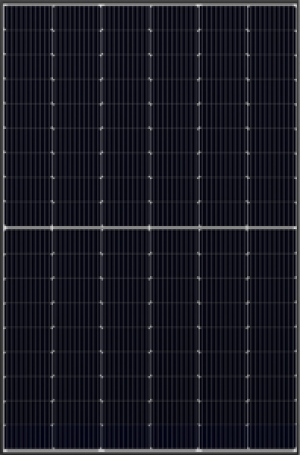 The half-cell architecture of the Luxor Eco Half-Cell Line simultaneously lowers resistive power of the cells and enhances the total reflection and overall output. And said output stays that way: The M108 module is one of many that qualifies for Luxor's extended product warranty of 15 years and linear performance guarantee of 25 years with at least 85 % nominal performance remaining in the 25th year.
You can find further details regarding warranty and technical specifications in the data sheet or the Luxor website.
You can find your purchasing conditions in our calculation tool QuickCalc which is available for you in our EWS partner area.
Our sales team is looking forward to your orders and inquiries.