Meet us at the Elmässan 2015 in Stockholm! Scandinavia's largest exhibition for electrical installations takes place at Kistamässan from 14 – 15 October 2015.
Join us at our booth O:06 and gain an insight into our current portfolio, which includes the leading photovoltaic brands for modules and inverters.
Furthermore, we will provide you with detailed information on new product developments, promotional literature as well as our services. In addition to our EWS sales team, a representative of our supplier REC will be available for talks.
Together with our booth partners REC and BenQ Solar, we will present to you (among other things):

the new REC Twin Peak Series with the innovative half-cut cell technology and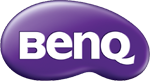 the broad BenQ Solar product range, e. g. the mono- and polycrystalline GreenTriplex Series as well as the highly efficient SunForte modules with back-contact technology.
For your free entrance card to Elmässan 2015, please use the registration link below.
Do you want to book a meeting with us in advance? Please contact us (phone: +49 4608 / 600, e-mail: salg@ews.dk) and indicate your preferred time and date.
We are looking forward to meeting you in Stockholm!