True to our motto "The best brands from one source", we have added FENECON, a leading provider of commercial energy storage systems, to our portfolio.
The FENECON Commercial 30 and Commercial 50 series offer you the probably easiest and most secure access into the market of commercial battery storage solutions.
The integrated high-quality systems of the Bavarian provider:

Are uncomplicated in handling, installation and commissioning
low weight of the pre-assembled components
all-in-one system, one price, one contact
pre-assembled cabinet, reverse polarity-proof wiring on the front
pre-configured FENECON Energy Management System (FEMS) for easy commissioning
Can be expanded flexibly and programmed intuitively
Aautomatic and free software updates
easy upgrade of functions and applications
huge "app store" allows easy adaptation to changing parameters and requirements with just one click, e.g.

optimisation of power consumption
active energy management
peak load shaving
emergency power supply
charging management

simultaneous use of multiple applications possible (multi-use)
intuitive software, user-friendly online monitoring
All technical advantages and features can be found in the datasheet of our supplier. Further details on the software and the range of functions are available on the FENECON website.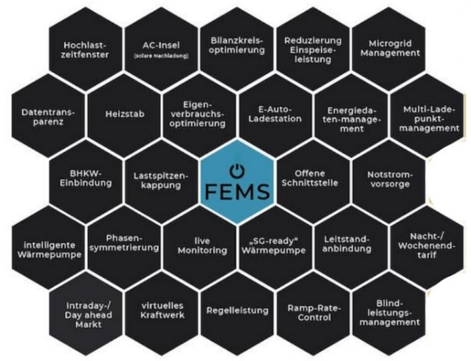 Furthermore, we have summed up the unique selling points in our flyer "At a glance: FENECON". This may be used to present the company and its products to your customers.
Download: Product advantages FENECON
On request, FENECON assists you with the commissioning on site and offers first-level support during the entire warranty period of up to 12 years. As usual, we are happy to take on planning, advice and delivery. Please contact our tendering department.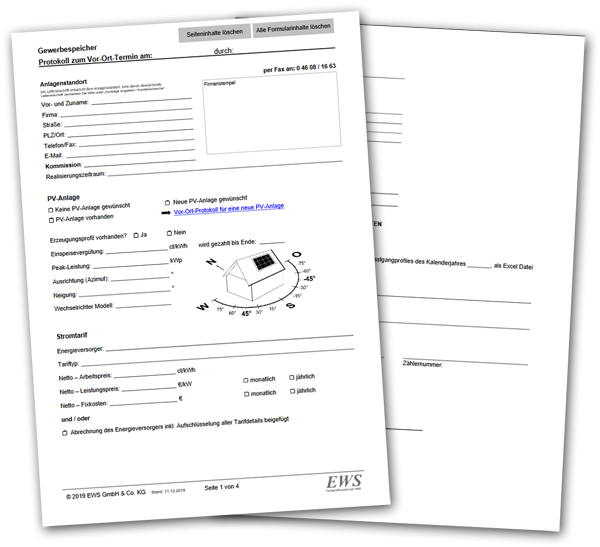 By the way: Further helpful planning tools for upcoming commercial storage projects are:
These forms facilitate data collection and help you to keep track of complex projects. Both forms are always available in our partner area.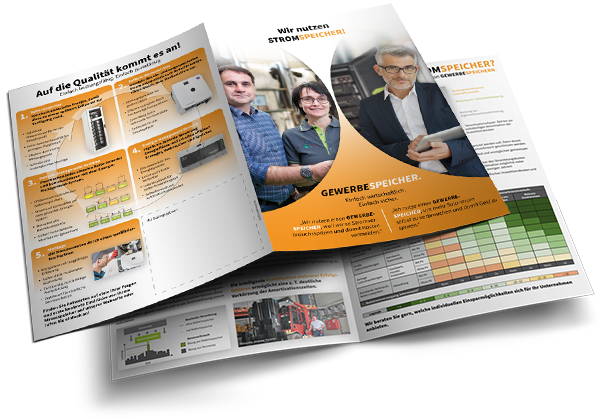 There you will also find information material for your customer meetings: The EWS argumentation kit "commercial storage".
Der EWS Argumentationsbaukasten "Gewerbespeicher"
Inserts:

For more details on your purchase conditions for the FENECON Commercial series, please have a look at our calculation tool QuickCalc.