Look forward to mid-November, when the new REC Alpha will be available. This innovative high-performance solar module combines state-of-the-art heterojunction cells and advanced connection technology in production.
The result speaks for itself: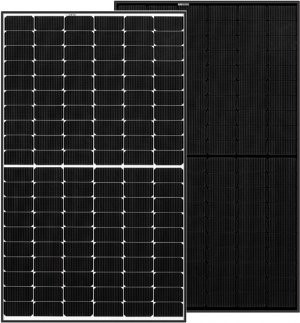 120 half-cut cell solar module with a power of up to 380 Wp
20 % more energy will be generated in the same area and with the same number of panels (when compared to conventional monocrystalline half-cut cell modules)
20 years product warranty (if installed by a REC Solar Professional: 25 years)
25 years linear power output warranty
Multi-busbar technology with nearly invisible wire connections for a homogeneous cell design
Strong 30 mm frame design with support bars across the rear of the panel to withstand snow loads of 7,000 Pa
Optimized temperature coefficient for significantly higher specific yields
Attractive design: Variant with white backsheet or aesthetic fullblack model (available from the first quarter of 2020 with up to 375 Wp)
The additional yield of 20 % for the same area and number of modules is thus particularly interesting for projects where only limited space is available, e.g. residential applications.
In addition to lower system costs, zero energy performance directives for new buildings can be met more easily. REC's award-winning "twin" design was also incorporated in the new product design. The modules are split into two twin sections and connected in parallel. This design delivers demonstrably better performance in shaded conditions.
Get an idea of the REC Alpha Series by watching the product trailer. The technical documentation for this product is available in REC's download area.
Following the launch of the Alpha, which will be available with white backsheet and black frame in the beginning, REC currently offers three product lines for different project sizes and requirements:
Alpha series
N-Peak series
TwinPeak 2 Mono series
Image
Power output
360-380 Wp
325 Wp
315 Wp (Black)
325 Wp
Cell technology
Heterojunction
N-Typ mono
Mono-PERC
Area of application
Product warranty
20 years
(25 years if installed by REC Solar Professional)
Linear output
warranty
25 years
Maximum annual
degradation
(year 2 – 25)
0,25 %
0,5 %
0,7 %
Guaranteed %
of nameplate power after year 25
92 %
86 %
80,7 %
Datasheet
Alpha

Alpha Black
(expected from Q1/2020)
N-Peak

N-Peak Black
TwinPeak 2 Mono
The REC Alpha with 360 Wp will be available from stock from mid-November. The launch for the REC Alpha Black is expected in early 2020. We will keep you updated. Your purchasing conditions can be found in our calculation tool QuickCalc. In addition, project-specific special prices can be agreed upon with various manufacturers for larger systems. Please contact our sales team for further information. We are looking forward to your enquiries.