We are starting the new year with a prime addition to our line-up of manufacturers: The entire range of smart solar components from the Chinese manufacturer Huawei is available to you now.
Known as one of the leading global providers of information and communication technology in the B2C and B2B sectors, the Shenzhen-based company also uses its expertise to manufacture a wide range of smart inverters, optimizers, storage systems and the comprehensive FusionSolar management system. The portfolio covers solutions for private households, industrial and commercial systems as well as ground-mounted systems. With a focus on customized inverter and storage solutions, the Huawei product range offer a high level of flexibility, compatibility and easy everyday handling at an excellent price-performance ratio.

Smart inverters for all power classes
With the SUN2000-2/3/3.68/4/4.6/5/6KTL-L1 and the SUN2000-3/4/5/6/8/10KTL-M1 series, single-phase and three-phase inverters with a power of 2 kW to 10 kW are available for residential applications. These come with two MPP trackers and the long-string design which allow for a flexible integration into the individual system design. Wi-Fi connection, installation and commissioning via app and a safety plus through the AI-supported arc detection "AFCI" round off the overall package. For additional protection in the event of a power failure, the backup boxes B0 (single-phase) and B1 (three-phase) are available. These feature an impressive switching time of less than three seconds and fully automatic recovery after overload.

The SUN2000-M0/M1/M2/M3/H0/H1 inverters for the commercial and utility sector with 12 kW to 200 kW set high-performance accents. They also allow for a flexible design and a wide variety of application scenarios. Intuitive monitoring functions guarantee intelligent monitoring, troubleshooting and constant performance in commercial installations.
Smart String Energy Storage System LUNA2000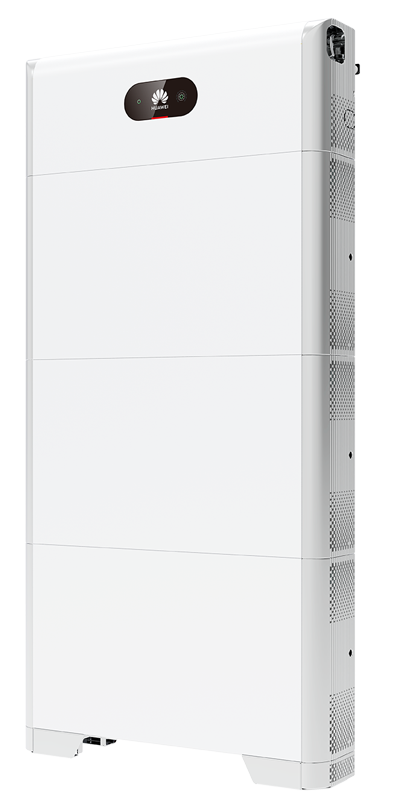 The LUNA2000 storage system has a capacity of 5, 10 or 15 kWh per unit. It consists of a power module and expandable battery modules with integrated optimization of the charging and discharging process - independently for each individual module (charging capacity: each 5 kWh). The lithium iron phosphate cells deliver safe and stable power. Each battery unit has a management system of its own: This helps to specifically isolate conspicuous or faulty modules so they do not affect the overall performance.
A maximum of two fully expanded storage systems (each with 15 kWh) can be operated in parallel, which results in a total output of up to 30 kWh. Each battery module only weighs 50 kg and can thus be easily installed by two people, either indoors or outdoors. The LUNA2000 ESS is compatible with the hybrid inverters SUN2000-2-6KTL-L1 (2 – 6 kW, single-phase) and SUN2000-3-10-KTL-M0/M1 (3 – 10 kW, three-phase).

Get to know Huawei: Product documentation and webinar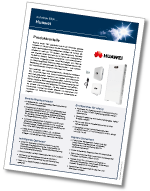 All datasheets, the full product documentation and information on Huawei's portfolio can be found in the company's official download centre. For a short summary on Huawei and the products' unique selling points, please have a look at our flyer "Product advantages – Huawei" which you can use for your sales work.
For a more in-depth look at our new partner, its product series and services, you are welcome to join us for an exclusive webinar on 9 February 2022. Register now for the training by using the following button:
Date: 9 February 2022
Time: 10 – 11.30 a.m.

Please contact our sales team for placing your orders or questions on the availability. As usual, you will find the purchasing conditions for products in our calculation tool QuickCalc. We look forward to your enquiries, also for larger projects!