We are pleased to present the latest additions to KOSTAL's product range, the PIKO IQ and the PLENTICORE plus. The new inverter series, which can be ordered from now on, compare favourably to earlier innovations: Look forward to flexible, communicative and handy inverters in the power range from 4.2 to 10 kW which offer the right solution to all customers' demands.
Solar inverter PIKO IQ
The transformerless PIKO IQ is available in five power classes (4.2, 5.5, 7.0, 8.5 and 10 kW). It replaces the smaller models of the well-known PIKO inverter series, the larger models up to 20 kW will still be available. Thanks to the two MPP trackers the PIKO IQ is suited for the layout of almost all roofs.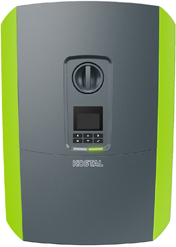 Hybrid inverter PLENTICORE plus
True versatility provides the three-phase, transformerless PLENTICORE plus hybrid inverter. In addition to two PV inputs, it has a combined DC input (PV or battery). Thus, the PLENTICORE plus can optionally be connected to a battery or be used as a string inverter with 3 MPP trackers. This feature allows for a lot of flexibility in the planning and layout since the storage option can be integrated at a later time. In addition, the PLENTICORE is suitable for repowering projects and in combination with a wide range of power generation systems (i.e. non-solar power, as, for instance, heat and power (CHP) units, additional inverters or other external renewable energy sources). Thanks to the integrated energy management, it is possible to store DC or AC energy from multiple energy sources. The PLENTICORE plus also shows great flexibility when it comes to the choice of battery: It is compatible with various high-voltage batteries from different manufacturers, e. g. BYD's Battery Box HV.
One design – many common features
In addition to the identical design, the PLENTICORE plus and PIKO IQ have many "similarities":
Handiness: The compact, space-saving design of the new inverters ensures a quick and easy installation. No additional components or interfaces are needed. Both inverters offer a separate terminal compartment with all interfaces.
Communication: Display, data logger, system monitoring, network and control interfaces are included as a standard (WLAN ready via external USB WLAN adapter). The system can be monitored and visualized via the free Solar Portal or the Kostal App.
Functionality: Both inverters have a fast, self-learning shading management which adapts individually to conditions at the installation site, as well as a dynamic active power control and a 24-hour home-consumption metering. The EM300LR is recommended as a compatible energy meter for PLENTICORE plus and PIKO IQ.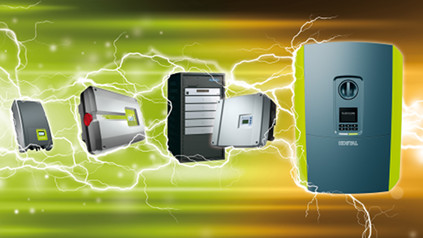 You can now find your purchasing conditions in our calculation tool QuickCalc which is available in our password-protected partner login.
For further technical information on the PIKO IQ and the PLENTICORE plus, please have a look at the datasheets and the PLENTICORE product page.