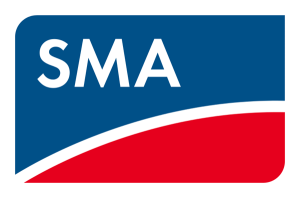 We proudly present to you the new SMA Sunny Tripower CORE2, the latest and very promising addition to our inverter portfolio in the project sector.
The CORE2 (STP 110-60) is the "bigger brother" of the CORE1 and comes with a power of 110 kW, 24 strings and 12 MPP trackers. The inverter enables flexible plant design for larger commercial PV systems and is particularly suitable for decentralized plant structures up to the megawatt range. With twice as much power als well as twice as many strings and MPP trackers as the CORE1, the Sunny Tripower CORE2 allows for a particularly high degree of solar coverage during the day in ground-mounted systems as well as with different roof pitches. SMA ShadeFix is already integrated and automatically optimizes the system performance at any time, even with partially shaded modules. The automatic monitoring service SMA Smart Connected also ensures maximum PV system yields by detecting failures as fast as possible.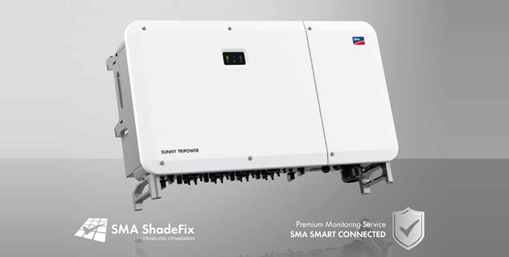 With the SMA Sunny Tripower CORE2 as a new central component of the SMA Energy System Business, installers and plant operators benefit from high-quality components from one source and future-proof expansion possibilities with SMA storage solutions.
The features at a glance:
12 independent MPP trackers, 24 DC inputs, fuseless DC design
rated power at nominal voltage 110 kW, max. AC apparent power 110 kVA, three-phase feed-in
with reactive power supply, transformerless
ethernet communication interface, browser-based setup of country settings
Sunclix terminal, integrated DC load break switch
AC terminal for copper or aluminium conductors
DC and AC overvoltage protection type II
For more information, please download the following product documentation:
You can learn more about the new inverter, its applications and simple system design in the hands-on webinar: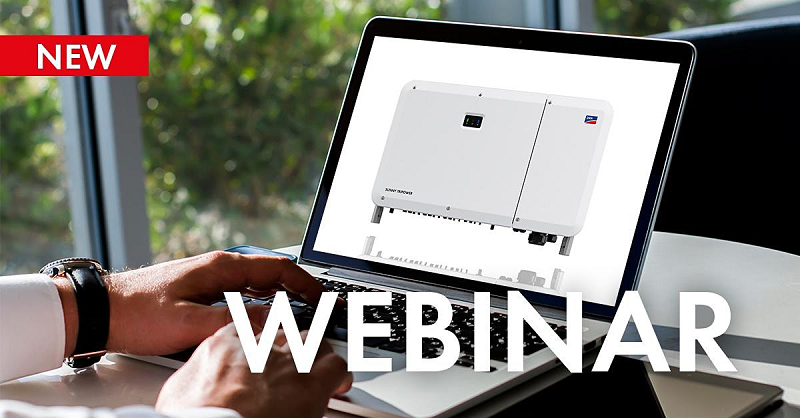 "SMA SUNNY TRIPOWER CORE2 –
More options for commercial plant design"

Wednesday, 15 July 2020 from 8.30 to 10.00 p.m.
Content:
The SMA inverter for large commercial plants up until the megawatt range
Applications, integrated functions, commissioning and monitoring of the Sunny Tripower CORE2
Live demonstration of the inverter
As always, you will get useful tips and tricks and have the option to ask questions via the integrated chat, that will be answered directly during the webinar.
Target group:
Installers, solar technicians, plant designers, electrically qualified persons, sales professionals
Please note: Registration is only possible via the above registration link. You will receive your access link for the webinar in your e-mail confirmation.
The SMA Sunny Tripower CORE2 is expected to be available from August/September 2020. Secure your contingents already now.
Your personal purchase conditions can be found in our calculation tool QuickCalc. Project prices for larger projects can be inquired separately.
Our sales team is looking forward to your inquiries or orders.