At the end of the year, we will see the launch of a module innovation that we already would like to inform you about today. Spotlight on the REC Alpha series!
The product features of this high-performance solar module speak for themselves:
120 half-cut cell solar module with a power of up to 380 Wp
Over 20 % more energy production from the same area and number of panels (when compared to conventional monocrystalline half-cut cell modules)
20 years product warranty (if installed by a REC Solar Professional: 25 years)
25 years linear power output warranty
Strong frame design to withstand snow loads of 7,000 Pa
Attractive design with white backsheet or aesthetic fullblack model (up to 375 Wp)
A look behind the scenes of the Alpha series

In order to achieve the industry-leading performance of up to 380 Wp, REC combines state-of-the-art heterojunction cells and advanced connection technology in production. On both sides of a monocrystalline n-type silicon wafer, thin layers of doped amorphous silicon and transparent, conductive oxide layers to absorb the generated power are applied. This combination ensures significantly more efficiency and energy yield – even at high temperatures. The additional yield of 20 % for the same area and number of modules is thus particularly interesting for projects where only limited space is available, e.g. roof installations. In addition to lower system costs, zero energy performance directives for new buildings can be met more easily.
REC's award-winning "twin" design was also incorporated in the new product design. The modules are split into two twin sections and connected in parallel. This design delivers demonstrably better performance in shaded conditions.
Get an idea of the REC Alpha Series by watching the new trailer: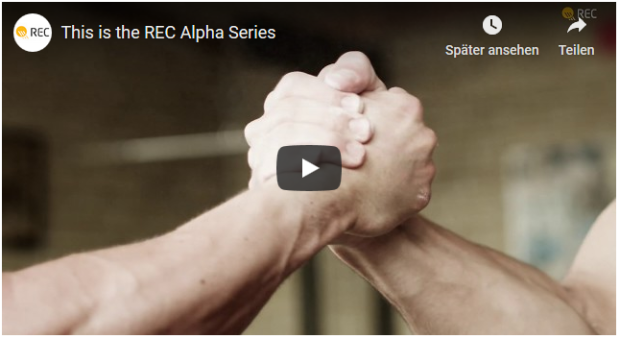 For more information, please have a look at the preliminary datasheets:
Link: Datasheet REC Alpha Series
Link: Datasheet REC Alpha Black Series
Prior to the official presentation at this year's Intersolar, we at EWS have already ordered the first available contingents. Therefore, we are among those who offer and deliver the new flagship product from REC directly as soon as it is available in Europe.
The Alpha module with black frame and white backsheet is expected to be available at the end of Q4 / 2019, the fullblack model Alpha Black is expected in Q1 / 2020. We will keep you updated on prices and availability.