REC has introduced the second generation of its N-Peak module series, expected to be available at EWS in October 2021. After the introduction of the Alpha Pure and the TwinPeak 4 series (see here), this is already the third new product from this manufacturer within a few weeks. The N-Peak 2 comes standard with 120 black monocrystalline, high-quality n-type half cells, a white backsheet and a black frame.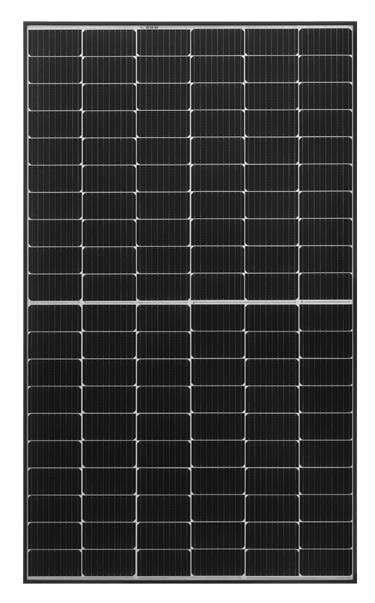 In terms of wattage, REC is taking a big step forward with this new module generation. At up to 375 Wp, they are around 45 watt-peak higher than the maximum rated power previously available.
This is partially due to the larger module dimensions, which also increase the weight to 20 kg. With 1.83 m² (instead of the previous 1.67 m²), the area available for electricity production per module increases.
In addition, the temperature coefficient and efficiency have been improved once more – power density and energy yield per square metre increase.
This makes the REC N-Peak 2 ideally suited for residential and smaller commercial and industrial rooftops, where as much power as possible is to be accommodated in a small space or where higher outputs have to be achieved with fewer modules.
The annual degradation is also significantly lower than the the previous model. With a maximum of 0.25 per cent (instead of 0.5 per cent), a power output of at least 92 per cent of the rated power is guaranteed even after 25 years.
In addition, the N-Peak 2 boasts many of the advantages that already distinguished the first generation of modules:
LID-free cell technology: the eponymous N-type cells prevent light-induced degradation of the cells.
TOPCon technology: increased electron capture and high, stabilised efficiency thanks to complete passivation of the cell's back.
Particularly sturdy 30 mm frame for loads of up to 7,000 Pa via to two support bars at the back of the module
Industry-leading warranty commitments: REC provides a 25 years product and performance warranty on the N-Peak 2 series and up to 25 years on repair work. This ProTrust warranty applies to installations completed by certified REC Solar Professionals. By default, system owners receive a 20 years product warranty and a 25 years performance warranty.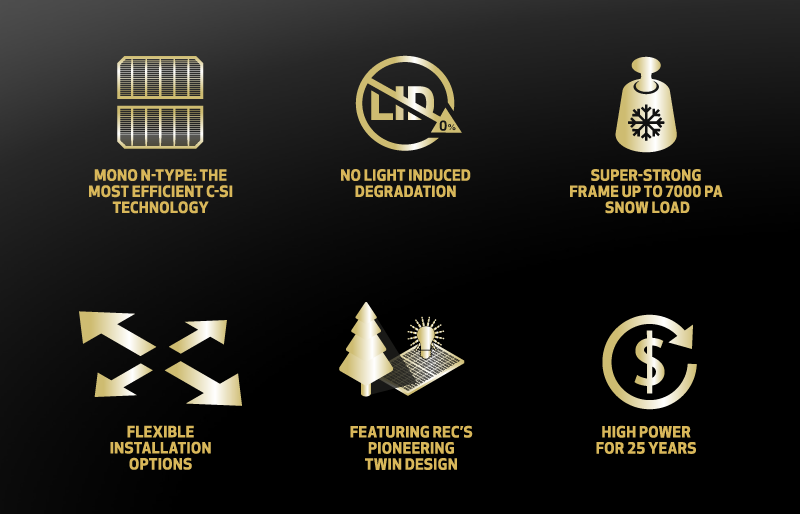 For more details on the product, please have a look at the datasheet or information sheet. You can find your purchasing conditions in our calculation tool QuickCalc which is available for you in our EWS partner area. Our sales team is looking forward to your orders and inquiries.