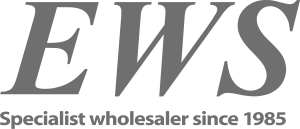 Which inverters and solar batteries are compatible? What is the usable capacity of a certain battery? Which energy storage system does provide an emergency power supply? Which system is scalable or may be extended at a later point of time, e. g. in order to meet growing energy demands?
When planning an energy storage system, these are only some of many questions that need to be taken into consideration. Due to the huge number of available products, even experienced solar installers and planners sometimes might lose track of the possibilities, especially if they are confronted with challenging customer requests.
A new configuration guide will shed some light into this matter: It offers a fast overview of the technical details of all inverters and solar batteries in the EWS portfolio. Furthermore, it shows the available configuration options and, thus, helps you with the decision-making.
Please note: The chart does not replace a professional planning. Please contact our tendering department if you would like an offer or our support in the planning process.
The guide/chart can be downloaded via the below link. In addition, the up-to-date version can always be found in the partner login (in the category "Project management").