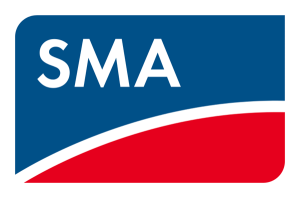 SMA home inverters that have been commissioned since October 1, 2021, now benefit from an additional five years of full warranty in Germany – free of charge. The new SMA 5Y+5Y warranty extends the previous five-year standard factory warranty. This emphasises SMA's commitment to the quality and durability of its devices.
The following product series are included in this warranty program: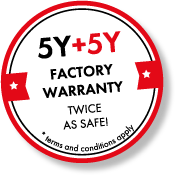 Sunny Boy 1.5/2.0/2.5
Sunny Boy 3.0/3.6/4.0/5.0/6.0
Sunny Tripower 3.0/4.0/5.0/6.0
Sunny Tripower 8.0/10.0
Sunny Island 4.4/6.0/8.0
Sunny Boy Storage 2.5
Sunny Boy Storage 3.7/5.0/6.0
Double the safety
In order to qualify for the 5Y+5Y warranty, the corresponding devices just have to be registered for free in the SMA registration portal within 12 months of commissioning. This can be done either by system owners in the mySMA account or by the responsible installation company. The exact conditions of the SMA factory warranty and any differences between countries outside Germany can be found here.
Warranty extensions for SMA string inverters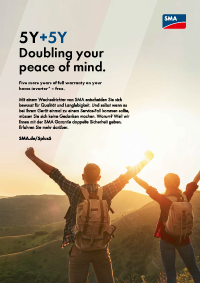 Simultaneously to the new warranty concept for inverters, SMA also simplifies the purchase of warranty extensions for string inverters. This process has been completely digitalised and is carried out via activation code.
When ordering, you only need to specify the power class, service level (Comfort or Active) and the desired term (additional 5, 10 or 15 years). You will then receive a corresponding activation code from us.
If you would like to learn more about the 5Y+5Y warranty and SMA's warranty services, SMA has the following resources available for you:
» Learn more about 5Y+5Y
» SMA registration portal
Your personal purchase conditions for all SMA products can be found in our calculation tool QuickCalc. Our sales team is looking forward to your inquiries or orders.