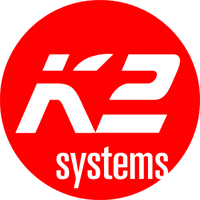 The latest addition to K2 Systems' MiniRail "family" is MiniFive, a new component for a one-sided mounting of the solar panels. The MiniRail mounting system was developed specifically for trapezoidal sheet metal. It allows an easy changing of the module orientation thanks to the universal module clamps which are rotatable by 90°. Furthermore it is extremely lightweight and comes stacked completely on pallets.
Thanks to MiniFive, modules can now be elevated by 5 ° (hence the name). This improves the irradiation angle and the overall ventilation between the roof and the modules, thus, leading to a substantially greater energy yield.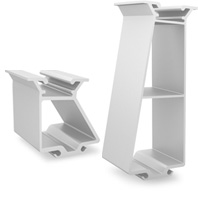 Only three components are required for the practical mounting:
The two aluminium module supports (MiniFive Front and MiniFive End) are inserted into the MiniRail. The components are available in two versions, depending on the area of use and specific snow load requirements.
The bolt set MiniFiveFix holds the mount firmly in place in the centre of each module row.
For more information on MiniFive, please have a look at the datasheet or the short product animation.