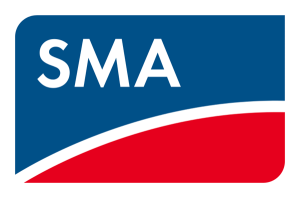 With the new Sunny Tripower Smart Energy, SMA presents a real highlight. The three-phase, DC-coupled hybrid inverter for use in new systems or for expanding existing systems will be available in four power classes: 5.0 / 6.0 / 8.0 / 10.0.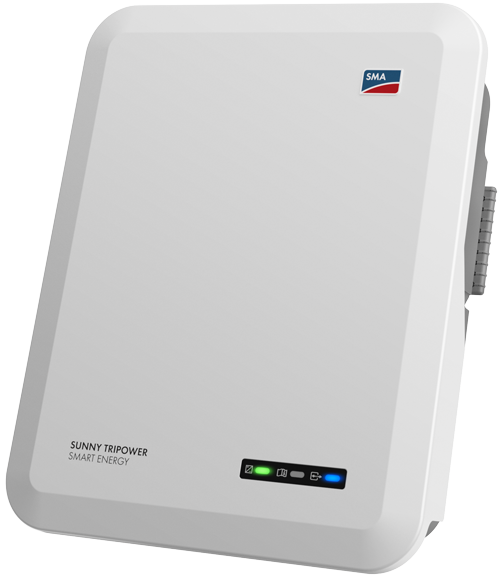 We do not expect larger delivery quantities and thus freely orderable contingents until the second half of 2022.
The compact 2-in-1 solution's main task is to store solar power and use it flexibly. The STPxx.3SE-40 is compatible with the high-voltage batteries of the BYD Premium HVS/HVM series – other brands will follow.
The high charging and discharging power is particularly advantageous: It allows for maximum use of the available solar energy and optimal battery use. If the public grid fails, the integrated backup power function takes effect: selected loads will be automatically supplied with solar energy.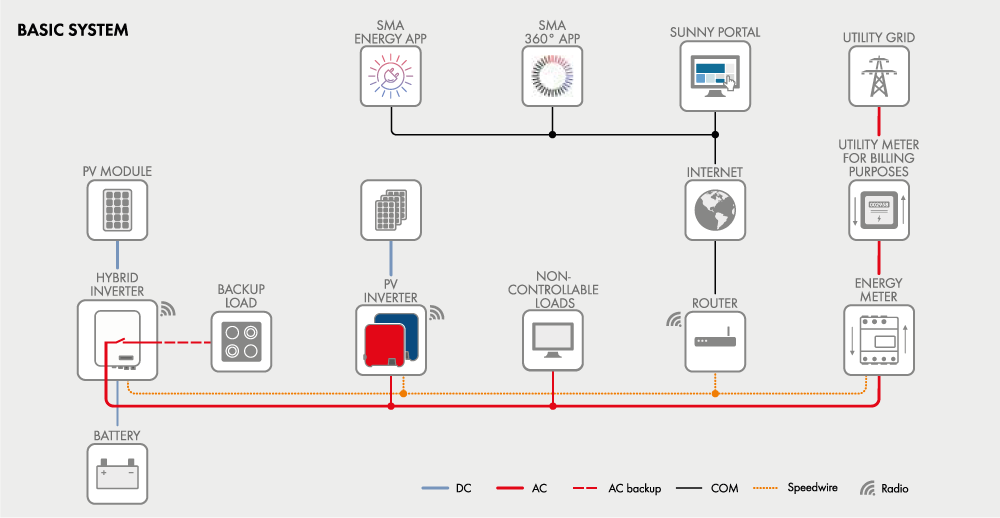 Depending on the customer's budget and preferences, the basic system of the SMA Energy System Home can be further expanded to include, amongst others, a heat pump, the SMA EV Charger (electric mobility) and the Sunny Home Manager 2.0. This helps to optimize solar self-consumption, for instance, with the help of forecast-based charging.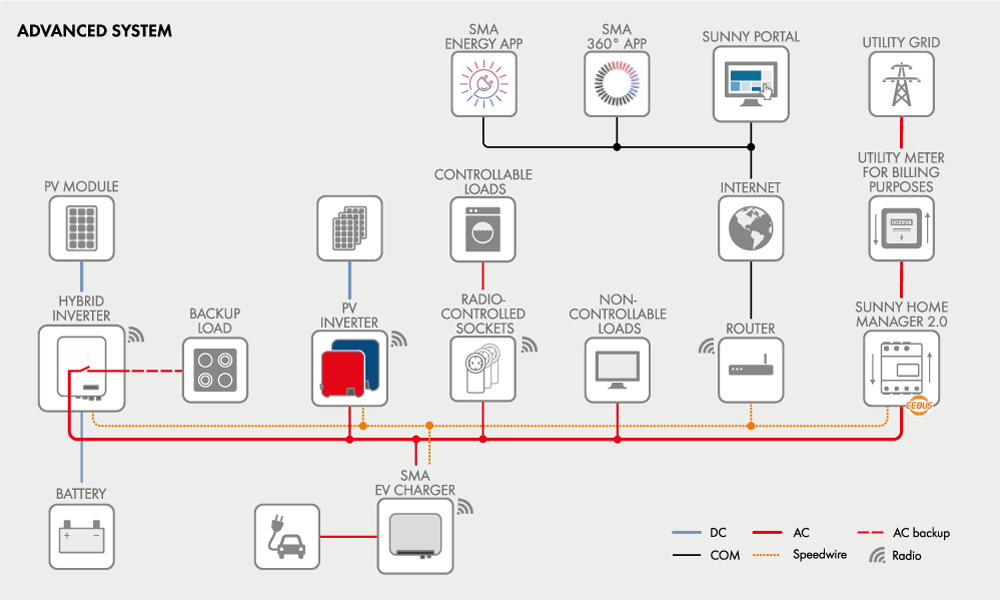 Further bonus points for the Sunny Tripower Smart Energy:
High flexibility: Two MPP trackers and the 150 % oversizing on the DC side facilitates a flexible system design. In addition, the energy from PV inverters installed in parallel can be used by combining battery charging from the DC and AC sides.
Easy installation and handling: Thanks to external connections, there is no need to open the cover during installation. Commissioning is quick and easy via smartphone with the SMA 360° app. Thanks to its fanless design, the Sunny Tripower Smart Energy is quiet and low-maintenance.
Optimized service and convincing safety features: SMA grants an industry-leading 5+5 factory warranty on the product innovation. In order to qualify for this, the system must be registered in the SMA registration portal within 12 months of commissioning (read more here). Thanks to the integrated SMA Smart Connected monitoring service, reliable system performance is also ensured.
For further technical details, please have a look at the datasheet and the new product brochure on the SMA Energy System Home. You can find your purchasing conditions in our QuickShop calculation tool. Our sales team is looking forward to your enquiries and will be happy to answer any questions.