Trina Solar has launched the next generation of solar modules.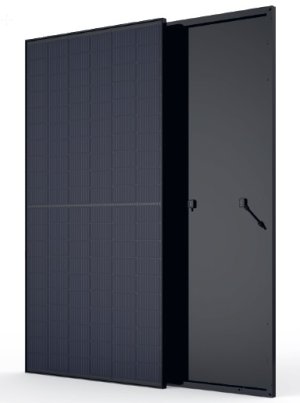 The completely renewed product portfolio combines several innovative technologies for maximum performance and efficiency, i.e. half-cut N-type and P-type cells, multi busbar design and bifacial cell technology. The mono- and polycrystalline solar modules will be available with 120 half-cut cells.
The main advantages of the new technology are:
The lower performance loss in a half-cut cell increases the fill factor and the cell's efficiency, resulting in an improved module performance of up to 10 Wp.
Solar modules with a high fill factor have a lower series resistance, thus reducing the power loss in the cell.
A lower thermal coefficient increases energy generation at high operating temperatures.
Two models from the latest module generation will be available from stock at EWS from the end of August 2019:
Monocrystalline solar module with 120 half-cut cells (fullblack design, 315 Wp)
Aesthetic fullblack module for residential applications
Polycrystalline solar module with 120 half-cut cells (aluminium frame, white backsheet, 290 Wp)
Optimized performance in shaded conditions, e.g. between module rows – ideal for large-scale installations
Reduces BOS costs, thanks to higher nominal effects and 1,500 V system voltage
Your purchase conditions can be found in our calculation tool QuickCalc. We are looking forward to your orders. Please do not hesitate to contact our sales team for any questions.