On 17, 18 & 19 March, the largest solar energy trade show in Northwest Europe will take place in Haarlemmermeer, the Netherlands:
Solar Solutions International 2020
EWS will participate in this event for the first time. As specialist wholesaler for photovoltaic components with 35 years' experience, our sales team would be delighted to welcome you!
Stop by our booth A20 for a spontaneous visit or arrange an appointment in advance! Enjoy the relaxed atmosphere in the middle of the lively fair and let us inform you about the innovations in the EWS service and product portfolio with the best brands from one source.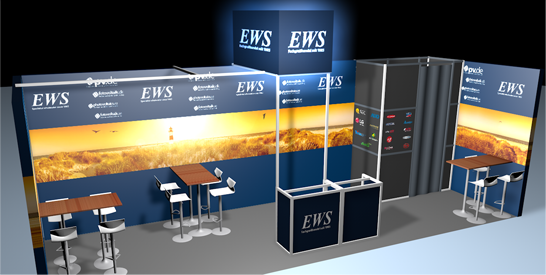 We are happy to demonstrate the new features in QuickPlan, the planning tool for a quick project overview. Or discover the possibilities of QuickContent, the website content configurator, as well as QuickCalc, the calculation tool for simple, fast and rough project calculations!
Available for in-depth meetings or just a quick hello are the following colleagues:
Marcus Gries

Order Processing Netherlands
Telefon: +49 46 08 / 60 75-143
E-post: m.gries@photovoltaics.eu
Roland Goss

Head of Order Processing
Telefon: +49 46 08 / 60 75-140
E-post: r.goss@photovoltaics.eu

Jürgen Lau

Order Processing International
Telefon: +49 46 08 / 60 75-148
E-post: j.lau@photovoltaics.eu
If you want to schedule a meeting, please contact our colleagues directly or use our registration form:
Download: Registration form Solar Solutions 2020
Get your free tickets now!
With our invitation code 2020EWS you can obtain admission tickets (value € 75,- excl. VAT) for free. Simply register on the Solar Solutions website.
For more information about the exhibition, the free seminar program, the innovations, the Dutch Championship of installing solar panels, as well as practical questions (route, parking, opening hours), please have a look at https://en.solarsolutions.nl/.
We are looking forward to meeting you in Haarlemmermeer near Amsterdam!