From now on until 31 July 2017, we offer the three-phased Zeversolar Evershine TLC 4000 – 10000 WiFi at a special price: Benefit from a 4 % special discount for the above-mentioned inverters.


ZEVERSOLAR: great quality – great availability
The transformerless three-phased TLC inverters (4 – 10 kW power output) with two MPP trackers and an integrated ComBox WiFi are well suited for residential or small commercial applications. In addition, Zeversolar products are notable for their high quality and environmental standards, reliability and easy handling. This can be attributed to the production know-how and the longtime experience of its German parent company: Zeversolar, which was founded in 2007, is a 100 % subsidiary of the world's leading manufacturer of solar inverters, SMA Solar Technology AG.
Currently, the inverters also score with their excellent availability and, thus, with their short delivery time.
NEW: Plan your solar electric systems with ZeverPlan 2.0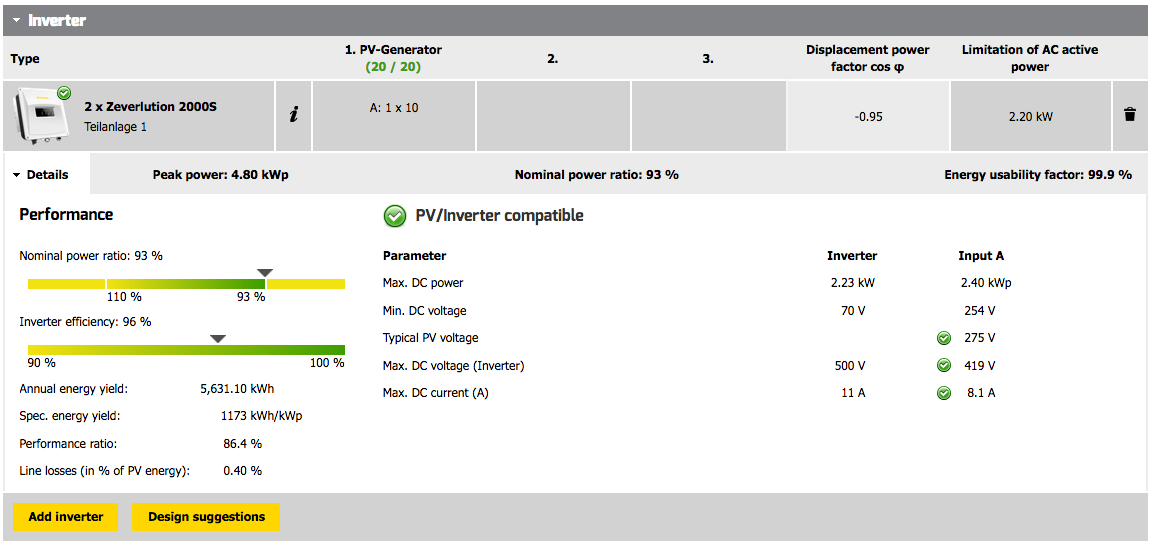 You can easily design your solar electric systems with the newly introduced and free of charge planning portal ZeverPlan 2.0. It is available in nine languages at www.zeverplan.com, can perform self-consumption calculations and recommend suitable inverters for the chosen system design. In terms of its layout and the planning process, the cloud-based ZeverPlan 2.0 resembles the SMA planning tool Sunny Design Web, making it easier to use for experienced planners. Find out more about ZeverPlan 2.0 in the press release.
Tip: Attractive purchase conditions for commercial plants
In addition to the above-mentioned sales campaign, you can benefit from attractive project prices for the Zeversolar Eversol TLC 15K, TLC17K and TLC20K as well as the Zeverlution Pro 33K inverters.
The improved purchase conditions in the campaign period (until 31 July 2017) are already included in our price calculation tool QuickCalc. Our sales team is looking forward to your orders and will be happy to help you with further details.