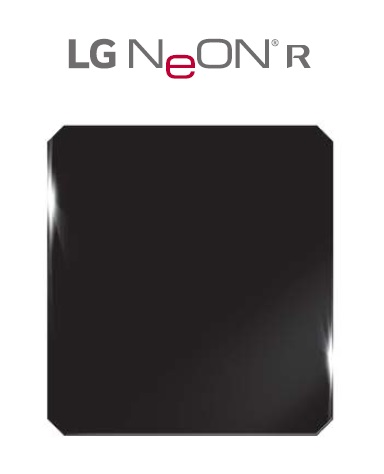 The newly developed NeON R modules from LG Solar raise the bar in solar industry by featuring higher power, more reliability and visual benefits.
The innovative cell structure with back contacts is a special eye catcher of these high power modules. LG Solar designed the new cell completely without busbars on the front of the product, which ensures an elegant and homogenous appearance on the roof.
In addition the new cell structure has a positive influence on the light absorption, increases energy efficiency and maximises the power of the solar plant even with a limited roof area. The LG NeON R will be available in two different models: with up to 365 Wp (white backsheet) respectively up to 350 Wp with black backsheet.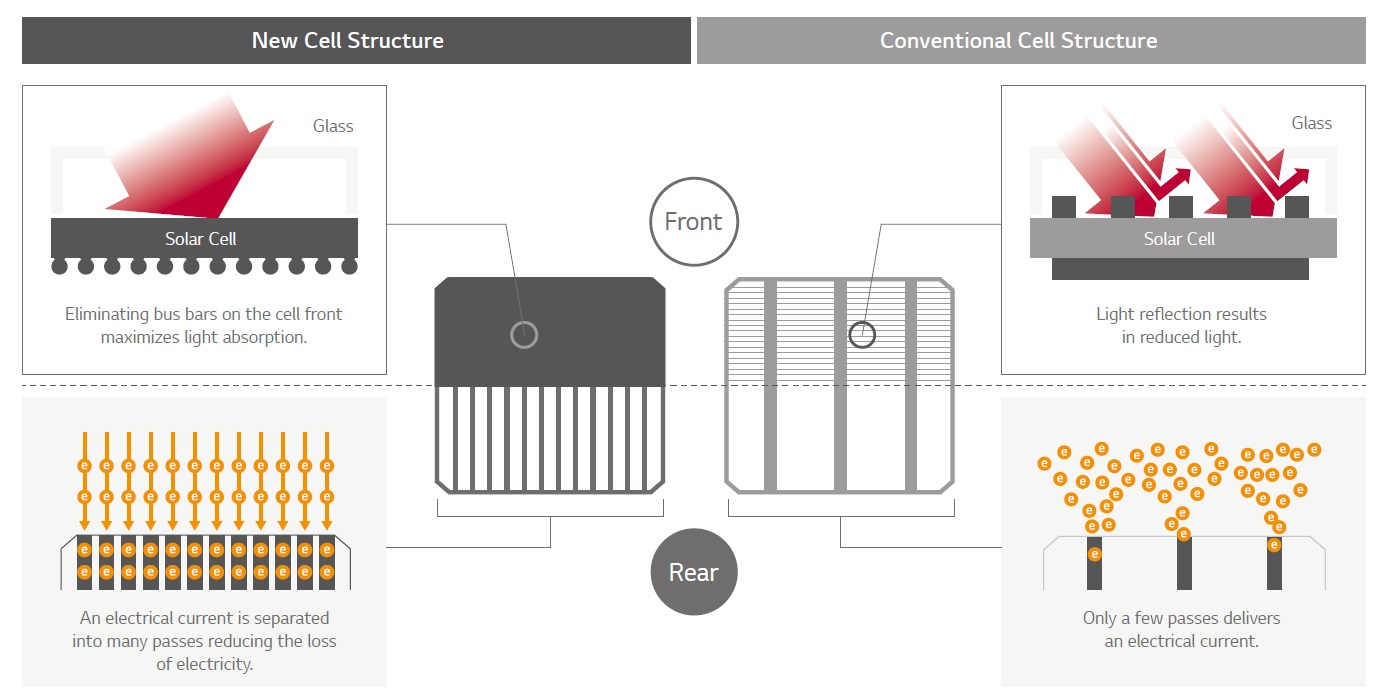 For this reason the LG NeON R is a perfect solution for residential customers who intent to generate electricity on a limited roofage, as well as solar plant owners planning with storage systems. Compared to other high-performance modules, NeON R delivers more power for charging storage systems or for the general supply of a private household.
Additional plus: LG has again improved the performance warranty (87% after 25 years) and furthermore extended the product warranty from 10 to 25 years.
The high performance modules (LG360Q1C-A5) will be available from June onwards in Europe. First deliveries for LG350Q1K-A5 (black backsheet) are scheduled for the beginning of July 2017. You can download all data sheets with more details on the different product models.
Download: Data sheet NeON R (Q1C-A5)