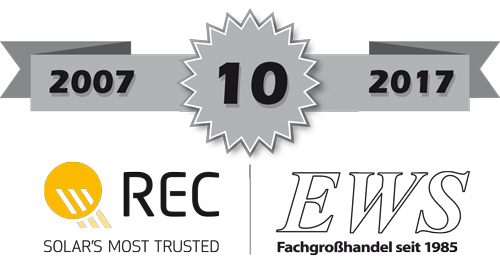 For the last ten years, REC has been an indispensable and extremely popular fixture in our product range.
This is due to a lot of good reasons: From the beginning, REC has scored with the high quality of its solar panels and reliable warranties. The introduction of the award-winning TwinPeak technology demonstrates once again REC's impressive innovative drive.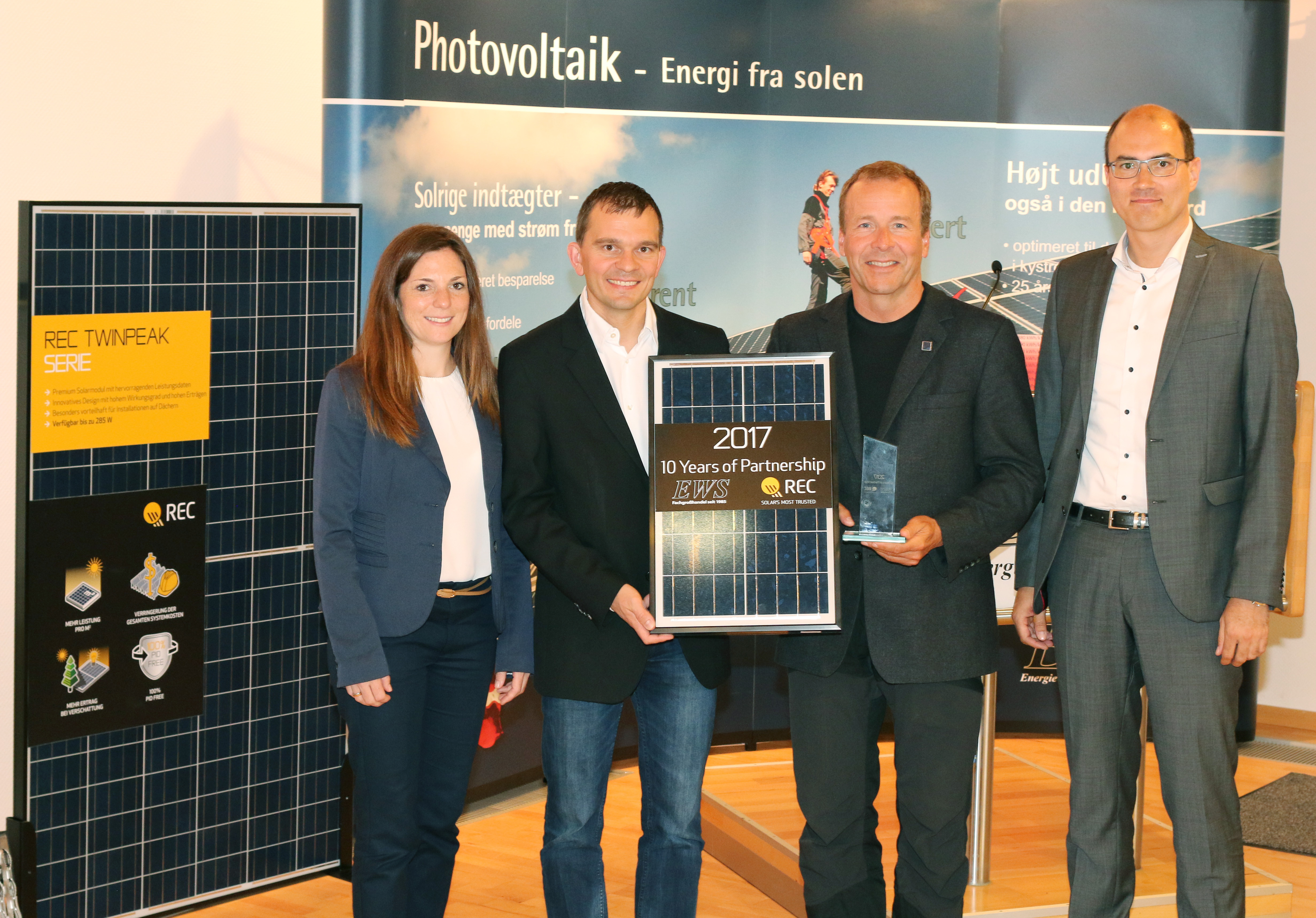 To date, more than 100 EWS partners have seized the opportunity to become a certified REC Solar Professional Partner.
They benefit from a broad range of additional advantages, for instance an extended product warranty to offer to their customers and compensation for service fees.
In addition, many installing partners have been invited to visit REC's state-of-the-art production site in Singapore.
A big thanks goes to all our partners, who are part of this success story!
On the occasion of this anniversary, REC and EWS offer our partners a practical thank you gift for their loyalty or a new order.
Under the motto Little presents keep a friendship alive, we give out 20 Deuter bagpacks. They feature our anniversary logo and are filled with marketing materials for your business (one backpack per company). The bagpacks are distributed to: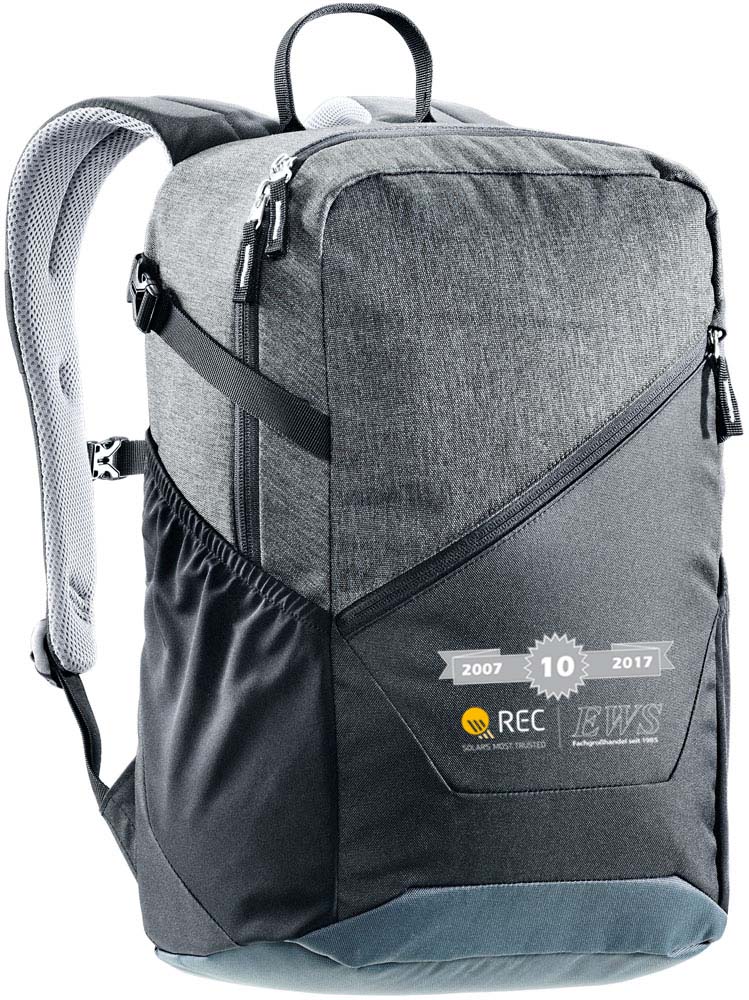 The 10 best buyers of REC panels in 2017 (until the start of this campaign)
The first 10 companies which order a minimum of 10 kWp in the promotion period (delivery in 2017)
The anniversary promotion starts on 19 October and ends on 31 December 2017.
Place your order now and get your anniversary backpack!