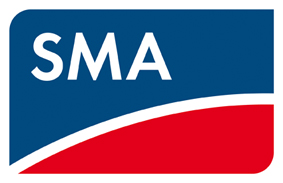 SMA's new Sunny Home Manager 2.0 combines the intelligent energy management of its predecessor model, the Sunny Home Manager (HM-BT-10), and the power measurement of the SMA Energy Meter in one device, thereby reducing the costs of installation and the overall system.
In addition to metering the generated solar power, the purchased electricity and grid feed-in, the compact solution gives an overview of all relevant energy flows in the household. Based on local PV generation forecasts and the measured household consumption profile, the self-learning device manages the distribution of solar power among all controlled appliances and helps optimizing the use of the self-generated solar energy.
With the launch of the new product, SMA has also implemented a "generation change". By replacing the Bluetooth communication with WLAN / Ethernet technology, our partner allows for the use of more cost-effective, compatible WLAN radio sockets for load control and power measurement. The device is especially suitable for new installations. Retrofitting existing systems is also possible. For more information, please have a look at the SMA corporate blog and the Sunny Home Manager 2.0 product page.
The Sunny Home Manager 2.0 will be available from EWS from the middle / end of April 2017. At this time, the production of the Sunny Home Manager Bluetooth will be discontinued. The SMA Energy Meter remains a measuring instrument for performance in three-phase networks. Please check with our sales team for availabilities. Your purchase conditions are displayed in our calculation tool QuickCalc.