During a press conference at this year's Intersolar, Zeversolar has announced the launch of a new affordable and reliable inverter line. The Zeverlution series includes products for residential usage and commercial applications.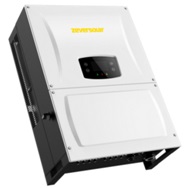 Available from July/August 2015: 3-phase inverter Zeverlution Pro 33 k
The inverter for commercial applications has a wide MPP range, works at a very low start voltage of 250 volts, reaches a maximum efficiency of up to 98.5 %, and weighs only 58 kilograms.
Available from September 2015: one-phase string inverters Zeverlution S & SE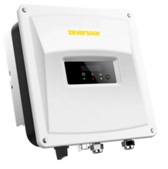 Zeverlution S (1 kW to 3 kW)
The new inverter generation weighs only 7.3 kilograms, and, thus, 50 % less than its predecessors. This facilitates its installation and use. Furthermore, your customer benefit from an increased efficiency of 97.5% and a low noise level of only 15 dB.
Zeverlution SE (3 kW to 3.68 kW)
Zeversolar was able to reduce the weight of the inverter by nearly 50 %. In addition, the increased efficiency of 97.8% makes the use of PV systems even more affordable.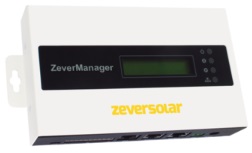 Both inverters can be retrofitted with Ethernet and WiFi communication, e.g. ZeverCom, the monitoring and control solution designed for the residential applications, or the ZeverManager for large PV systems. The Solarcloud monitoring tool shows the actual inverter power information and records special events and sends reports by email.
Further information on the new products can be found in the datasheets. Please have a look at QuickCalc for your purchase conditions.

Download: Datasheet Zeversolar Zeverlution Pro 33K
Download: Datasheet Zeversolar Zeverlution 1000S/1500S/2000S/3000S
Download: Datasheet Zeversolar Zeverlution 3000SE/3680SE