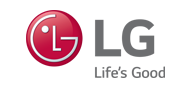 LG Solar has announced a further refinement of its innovative and award-winning NeON module series. The NeON 2 models of the new A5 generation feature a higher power output and greater durability than their predecessors. Your customers benefit from the following changes:
Higher power output: The LG NeON 2-A5 modules feature a performance of 325 - 335 Wp per module (instead of 305 - 320 Wp as before). For the fullblack model (LG NeON ™ 2 Black-A5) the power output increases from 300 Wp to 315 or 320 Wp per module.
Enhanced performance warranty: The annual degradation has fallen from -0.6% to -0.55%. Thus LG guarantees a performance of 84.8% after 25 years instead of the then 83.6%, which has already been above-average.
Slight changes in module dimensions: The modules are slightly larger (1.686 x 1.016 x 40 mm).
The refined CELLO design has 12 thin wires instead of the usual busbars. In addition, a fullblack version with a black anodised frame and black backsheet will be available. In Europe, the new models will be in stock at the end of May (NeON 2 with 330 Wp) and in June 2017 (NeON 2 BLACK with 320 Wp). For your purchase conditions, please have a look at our QuickCalc calculation tool. The complete technical documentation will be included in our partner area as soon as possible.