Luxor Solar is adding a new high-end solar module to its product range.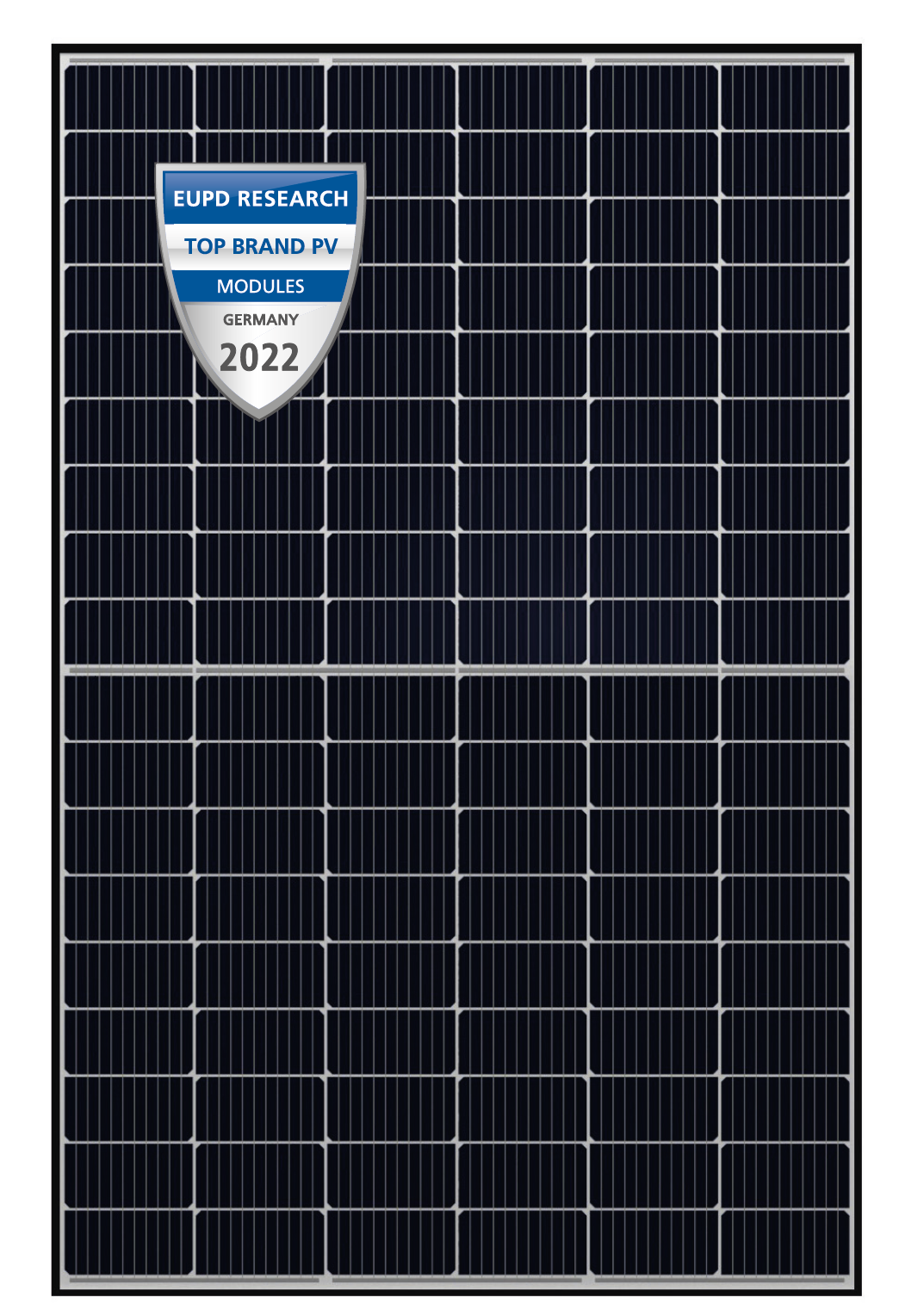 The ECO Line N-Type Glass-Glass Bifacial M108 with a power output of 415 and 420 Wp will be available at EWS from Q1/2023.
The LX-XXX M/182-108+ GG BiF (as the model is called) combines the latest developments in module technology. Bifacial n-type TOPCon half-cut cells are paired with a high-quality double glass design. This ensures particularly high efficiency and reliable yields over the entire warranty period.
Luxor offers a 30-year product and linear performance warranty (with a guaranteed output of 89 % after the 30th year).
According to our partner, this makes the multi-output module "ideal for commercial solar projects as well as safety-conscious homeowners".
Let's have a look at the technical features:
Half-cut cells: The LX-XXX M/182-108+ GG BiF has 108 half-cut cells and is less than two square metres in size. Due to the lower current and resistance in the cell the half-cut cell architecture allows for a higher performance than full cell products. In addition, they work better in partial shading and lower irradiance conditions ("low-light behaviour").
N-type TOPCon: In comparison to today's mainstream, lower-cost PERC technology, n-type TOPCon cells have a better temperature coefficient and a higher efficiency. TOPCon stands for "Tunnel Oxide Passivated Contact". The technology, which was developed by Fraunhofer ISE, uses a thin oxide layer, in addition to heavily doped polycrystalline silicon between metal contacts and wafer. The N-type cells are doped with phosphorus and are less susceptible to light-induced degradation (LID).
Bifaciality: By generating electricity on both sides (on the top and bottom of the cell), the solar modules generate more power than monofacial products. The bifacial yield depends on the reflection of the underlying surface.
Glass-glass construction: The glass on the back of the module has a white mesh print. The glass-glass construction enables a higher mechanical load.
For all technical details, please see the datasheet. You will find your purchasing conditions and availability in QuickShop.