Market development
Energy economy
Capacity growth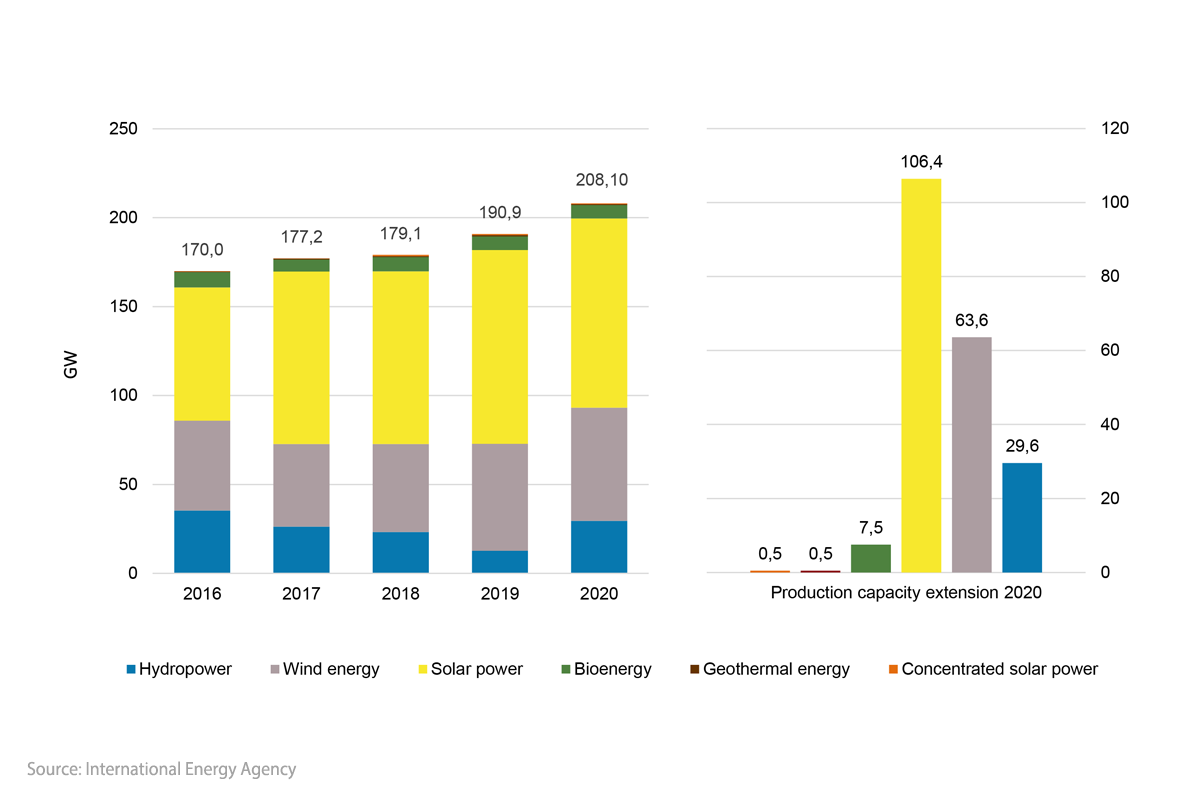 Similar to last year, renewable generation capacity increased by 167 GW or +8.3% during 2017. This continued the trend of 8-9% annual capacity growth in recent years. Solar energy took first place again, with a capacity increase of 94 GW (+32%), followed by wind energy with an increase of 47 GW (+10%). Hydropower and bioenergy capacities increased by 21 GW (+2%) and 5 GW (+5%) respectively.
Geothermal energy increased by just under 1 GW. Renewable capacity expansion continues to be driven mostly by new installations
of solar and wind energy, which together accounted for 85% of all new capacity installed in 2017.

You will find more detailed presentations here: