Market development
Renewable energy
Distribution of Renewable Energies Worldwide (BRICS, EU and Top 6 Countries, 2016)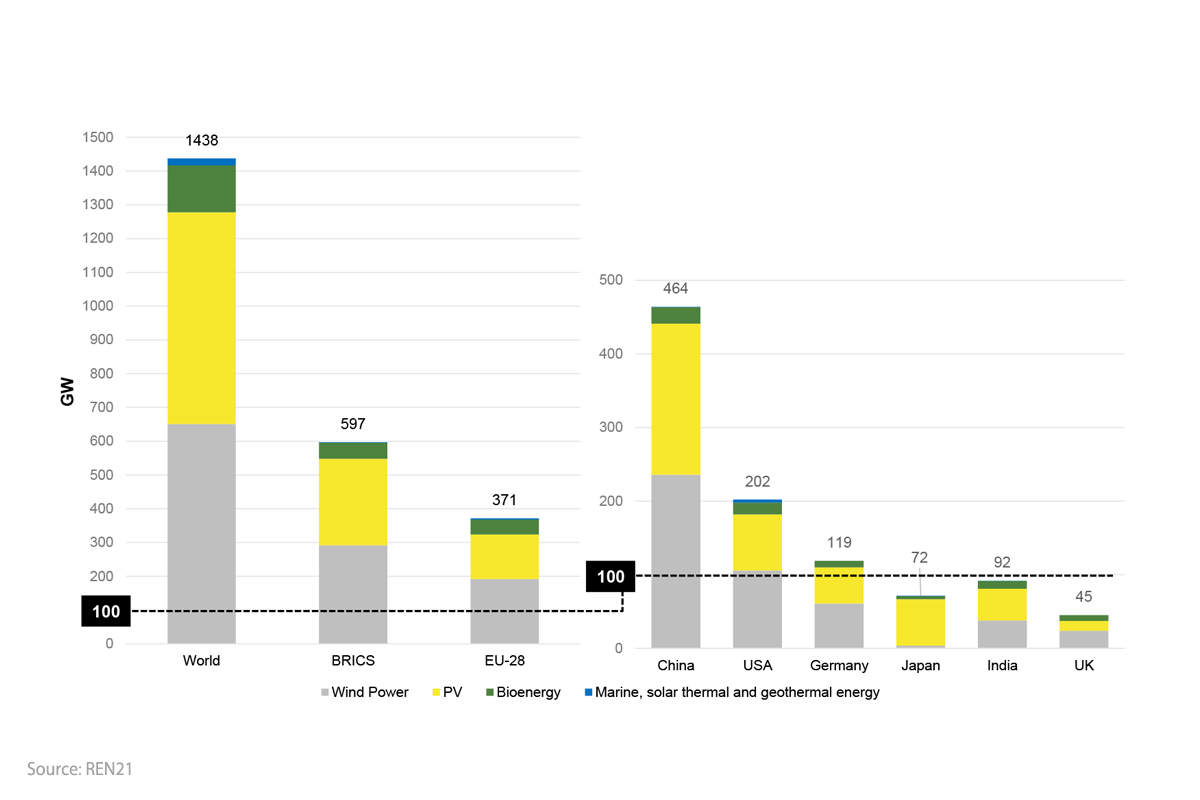 Hydropower was not included in the graphic because it is the largest amount of renewable energies and would mask the development of other, less common technologies. The five BRICS countries are Brazil, Russia, India, China and South Africa.
Capacity growth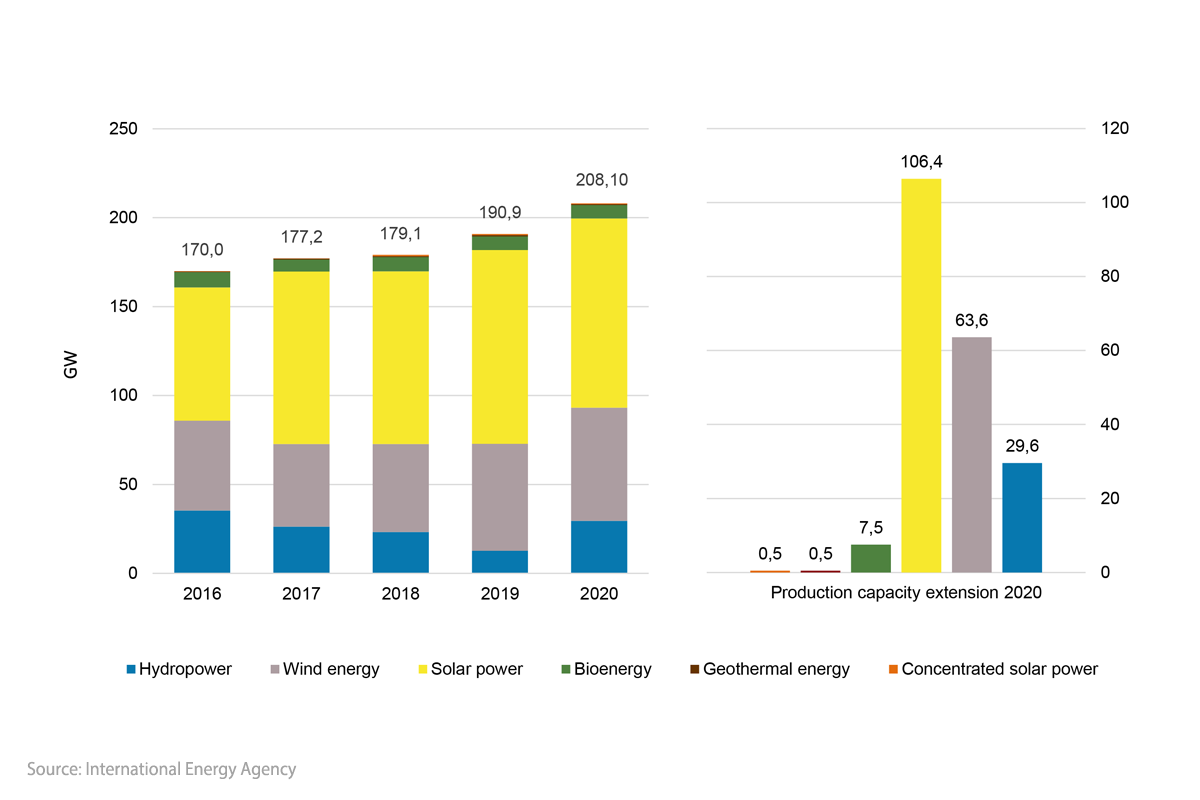 Similar to last year, renewable generation capacity increased by 167 GW or +8.3% during 2017. This continued the trend of 8-9% annual capacity growth in recent years. Solar energy took first place again, with a capacity increase of 94 GW (+32%), followed by wind energy with an increase of 47 GW (+10%). Hydropower and bioenergy capacities increased by 21 GW (+2%) and 5 GW (+5%) respectively.
Geothermal energy increased by just under 1 GW. Renewable capacity expansion continues to be driven mostly by new installations
of solar and wind energy, which together accounted for 85% of all new capacity installed in 2017.

You will find more detailed presentations here: