Together with Fronius, our partner for inverters and storage solutions, we are happy to announce the new Fronius Cashback Promotion. Sign up and receive € 50 cashback for each newly installed Fronius inverter with a power effect of up to 10 kW until 30 June 2019. Just register, connect, and collect – it is as simple as that!
Conditions:
Sign up for the promotion at www.fronius.com/cashback.
Install the following Fronius inverter models in the promotion period and register those in the Fronius Solar.web:



Fronius Symo S 3.0-3 to 4.5-3
Fronius Symo M 3.0-3 to 10.0-3
Fronius Symo Hybrid 3.0-3 to 5.0-3
Fronius Primo 3.0-1 to 8.2-1



The UL inverters and the Fronius Galvo Series are excluded from the promotion. Furthermore, the inverter must be online in the monitoring platform.
Promotion period: 1 February 2019 – 30 June 2019. Each installer participates in the promotion from their individual registration date onwards. If you have already signed up in January, all installations from 1 January 2019 will be considered.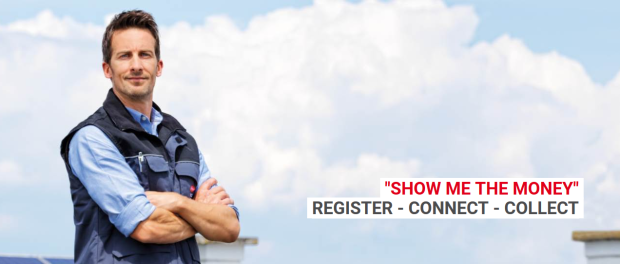 After registration, the cashback transaction is linked to the product registration in Fronius Solar.web and the installation of the solar electric system in the monitoring portal. No invoices or other documents need to be submitted.
For more information on the cashback's processing and payment, please have a look at the terms & conditions at www.fronius.com/cashback.
Your purchase conditions for Fronius inverters at EWS can be found in our calculation tool QuickCalc, which is available in our password protected login area.
Our sales team is looking forward to hearing from you.