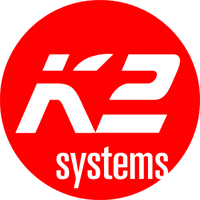 Take one component, two module clamps, one windbreaker and two protection mats – and voilà, you have a complete system for flat roofs.
The new S-Rock-15° by K2 Systems consists only of few parts and therefore saves transport weight, capacity and valuable work time. Thanks to the integrated ballast retainer with cable management solution, no additional pre-assembly is necessary. The innovative system optimizes all aspects of preparation and handling, saving up to 30 % installation time. Extensive testing, e.g. in the wind tunnel, has proven the system's quality and reliability.
See for yourself how easy it is to set up the S-Rock-15°. Enjoy watching the small video or have a look at the product documentation for further details.
Link: K2 Systems installation video "S-Rock 15°"