We have added another two high-performance solar modules to our (already) impressive product range: The "Explorer" models by LONGi Solar for private and commercial rooftop systems. The Hi-MO 6 LR5-54 HTH with black frame and white backsheet and a power output of 435 and 440 Wp respectively is already available from stock. The second solar module, the Hi-MO 6 LR5-54 HTB, is expected to be available from October 2023: With its "obsidian black" (fullblack) surface and up to 435 Wp, it is a top choice for customers who value the combination of high-quality design and high output.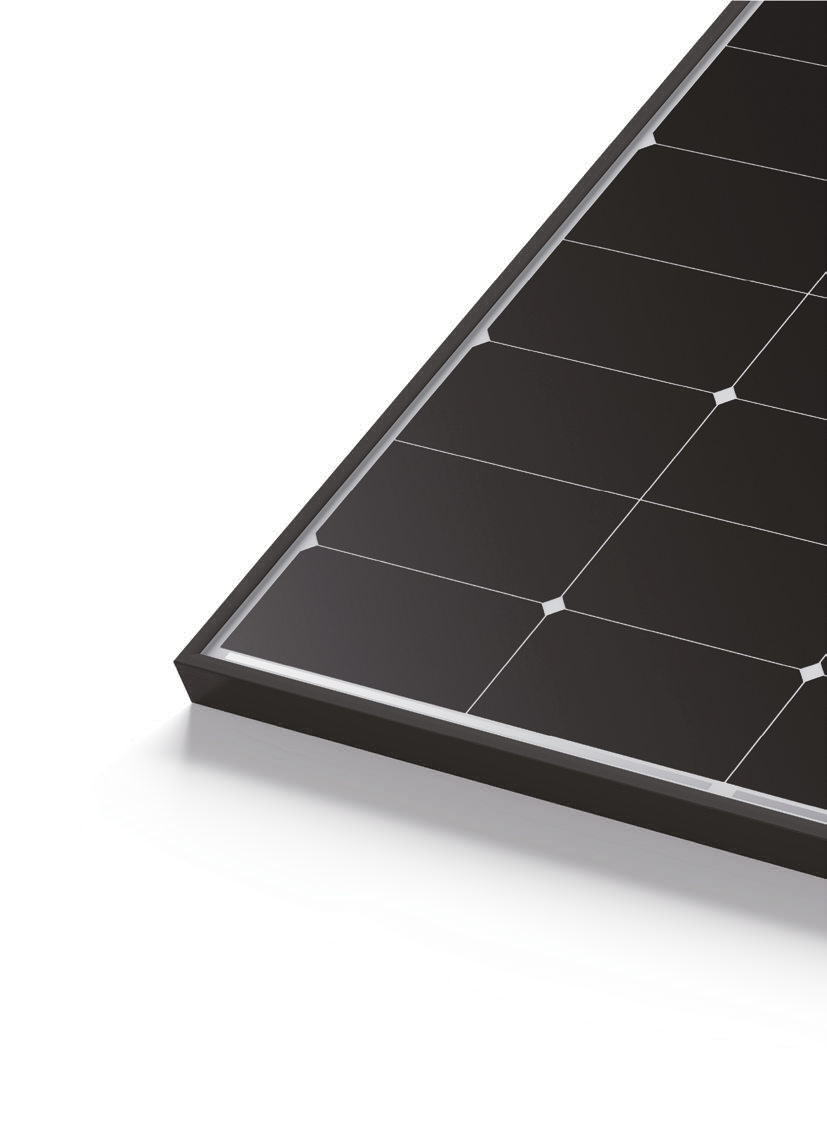 The Explorer series are part of the new Hi-MO 6 module generation that was recently introduced by our partner. It is based on the highly efficient new HPBC cell technology. HPBC cells (short for: Hybrid Passivated Back Contact Cell) are characterised by their lead- and connection-free design on the front of the module with corresponding rear contacts Thanks to this feature, HPBC modules differ from other current solar modules in terms of appearances.
In addition, the technology offers significant improvements as far as light absorption, photoelectric conversion capacity, low-light behaviour and the temperature coefficient are concerned. As a result, the Explorer models provide a higher module output over the system's entire lifetime and a significant gain in electricity generation. According to LONGi electricity generation is increased by 5 % compared to modules with TOPCon N-type cell technology. With the "Explorer" models, the HPBC cell efficiency exceeds 25 % and the module efficiency exceeds 22.6 %. The manufacturer provides a 15-year product warranty and a 25-year output warranty, applicable to both variants.
Let's have a look at the Hi-MO 6 Explorers' "basic parameters":
Product

LR5-54 HTH

LR5-54 HTB

Power output

435 Wp / 440 Wp

430 Wp / 435 Wp

Module efficiency

22.3 / 22.5 %

21.8 / 22.3 %

Appearance

black frame, white backsheet

fullblack (bbsidian black)

Construction

54 cells, glass-foil

Availability

now

expected in October 2023

More details


Learn more about your purchasing conditions and product availability in QuickShop or in QuickCalc, our system calculator. Our sales team is looking forward to your enquiries or orders.