KOSTAL presents the new PIKO CI 100 inverter for commercial applications as a powerful addition to the popular PIKO CI series. Since its introduction in 2020, the PIKO CI series has established itself as a successful product line. Due to the high demand for powerful commercial inverters, KOSTAL is expanding the series to include a variant with 100 kW.
The PIKO CI 100 can be ordered now and is expected to be delivered at the beginning of next year. This inverter offers numerous smart features, including 100 kW power, arc detection with automated event reporting and type 2 overvoltage protection on the AC and DC sides. The AC Smart Switch provides automatic decoupling from the grid if necessary. Installation is convenient via the PIKO CI app, and the swarm connection enables flexible expansions when expanding larger PV systems.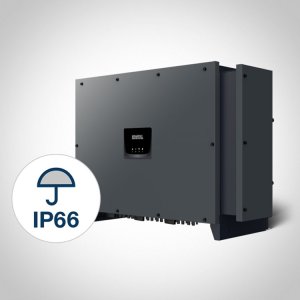 The PIKO CI 100 is ideal for EPC company, commercial and agricultural projects. The IP66-certified housing enables use indoors, on facades and outdoors. In addition, the PIKO CI 100 can be combined with compatible storage units to store generated solar energy and use it later. In combination with the KOSTAL PLENTICORE BI, the user has a choice of battery storage units from many well-known manufacturers, such as BYD or LG. An overview of all compatible storage units can be found here.
Performance features at a glance:
IP66-certified housing for water / dust protection for outdoor use
Arc detection (AFCI)
Cost-optimised 4-wire connection
16 DC inputs on 8 MPP trackers
Capable of ripple control thanks to integrated interface
Over-assignment of up to 50% DC to AC permits flexible generator design
Integrated KOSTAL Smart AC switch (grid and system protection)
Integrated DC voltage separators
Up to 1100 V system voltage for optimum generator design
Integrated type 2 overvoltage protection (AC / DC)
Integrated data logger
Wi-Fi interface
PIKO CI App enables simple and convenient commissioning on site
2-way LAN with integrated switch for easy communication (daisy chain)
2-way RS 485 for simple and direct communication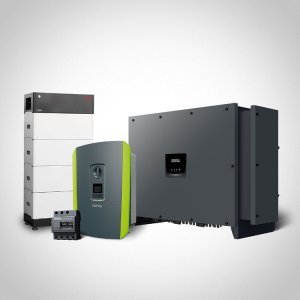 The PIKO CI 100 expands the range to include the existing PIKO CI 30, 50 and 60 models. Flexible combination of these models is easily possible to scale the desired overall performance. The PIKO CI 100 features KOSTAL's new brand design, which harmoniously matches the PLENTICORE inverters and the KOSTAL ENECTOR Wallbox.
The data sheet and operating instructions can be found here.
The KOSTAL PIKO CI 100 commercial inverter can be pre-ordered from us now. Delivery of the first units is expected to begin in early 2024.
You can find your purchasing conditions and availability in our QuickShop or in the QuickCalc system calculator. Our sales team is looking forward to your enquiries and orders.