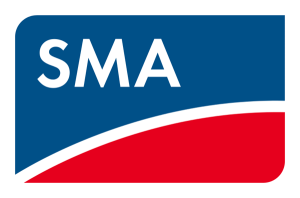 SMA has started a new sales campaign with interesting benefits for both you and your customers: the Summer Promotion 5+5.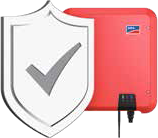 At the heart of the campaign is the SMA Sunny Boy 3.0-5.0 with SMA Smart Connected which offers PV system operators true ease and comfort. The compact and lightweight inverter (<16 kg) can be quickly installed and easily configurated via smartphone or tablet.
The Sunny Boy 3.0-5.0 is well-suited for solar power generation in private homes. Thanks to current communication standards, intelligent energy management and SMA storage solutions can be flexibly added to systems with the Sunny Boy at any time.
In the promotion period from 1 July 2018 to 30 April 2019 SMA offers:
A 5-year's warranty extension for your customers
and a € 40 installer cashback for you!
The following conditions apply:
Operators (i. e. your customers) who purchase a SB3.0-1AV-40, SB3.6-1AV-40, SB4.0-1AV-40 or SB5.0-1AV-40 in the promotion period will benefit from their 5-year standard factory warranty being extended by an additional five years, free of charge (SMA ACTIVE). The only condition is the registration of the inverter on Sunny Portal within the promotion period.
You as the installer will receive a € 40 cashback for every Sunny Boy 3.0-5.0 purchased by you in the promotion period. You can claim your cashback by registering the promotional inverter via the online registration tool (that is provided on the SMA website) and submitting the invoice.
The detailed terms and conditions of this SMA Summer Promotion can be found at https://www.sma.de/en/summer-promotion.html.
Your advantage: All SMA Sunny Boy 3.0-5.0 which are currently delivered by us, qualify for the SMA Summer Promotion.
We look forward to your orders and wish you much success!