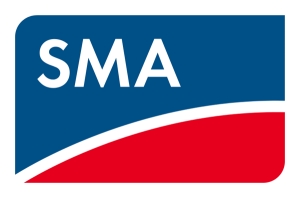 2021 isn't a year like any other for SMA – you only get one 40th anniversary after all. So instead of letting the trade show season pass by and hope for better times, SMA celebrates by launching Let's Talk Energy 2021 from the brand-new SMA studio in Kassel. Starting June 22, 2021, users can look forward to more than 40 webinars, interactive presentations and product demos. The variety-rich schedule stretches from June to October and every event will be streamed live as well as be available on-demand – completely free of charge and with only one registration.

Packed program, one login
International users will have access to a multitude of events in English. And speaking of multitudes: The scheduled programming reflects the wide variety of SMA's solution offerings with products and topics ranging from smart energy management to e-mobility. A small sample of the June line-up:
• SMA Energy System HOME: Heating for free with solar power
• PV power plants: Intelligently retrofit storage systems
• E-mobility at home: Refuel with solar power
• Expert support for challenging projects with SMA Engineering Services
You can also already access all planned events for the following months. For example, in September SMA plans to unveil the three-phase hybrid inverter Sunny Tripower Smart Energy which is expected to launch November 2021.
All you need to participate is register once, for free. After that, you can access the event area any time from your PC, laptop, tablet, or smartphone. Users also have the opportunity to ask questions or give personal feedback for up to 30 minutes after an event via microphone or headset. You can see, tuning in live has its perks.
Let's Talk Energy kicks off with the hot topic of smart energy management at home.
In the complete schedule up to October you can see for yourself that between residential, commercial, and industrial, no aspect of SMA's solutions comes up short. SMA also answers the most common questions here. So register now and plan your personal SMA summer.