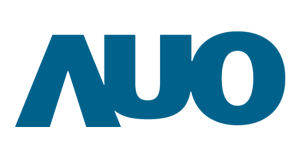 AU Optronics (AUO) has introduced a new monocrystalline product line: The SunBravo modules with multi-busbar technology are available in two versions, as an aesthetic fullblack version (PM060MB4) or a classic version with a black frame and white back sheet (PM060MW4).
In comparison to standard cells which feature four or five busbars, respectively, the SunBravo cells have 12 thin wires. This product feature is particularly advantageous in terms of the power output, thanks to the shorter path for the current transport and the reflectance wire design. Due to the better mechanical load performance, the reliability of the modules is increased. This is demonstrated by extensive AUO tests which go far beyond the IEC standards.
Consequently, the SunBravo modules are suitable for the installation in harsher environmental conditions, e. g. in regions with high salt content, high humidity or strong wind. The reinforced thicker aluminum frame and the potted junction box (IP68) also contribute to a special durability. AUO grants a 15-year product warranty and a 25-year linear performance warranty on its products, with at least 82.5 % of the rated output in the 25th year.
The key product features of the SunBravo series at a glance:
SunBravo PM060MW4:
Availability: September 2018
Nominal power: 325 Wp
Max. efficiency: 18.8 %
Design: black frame, white back sheet

Download: Datasheet PM060MW4
SunBravo PM060MB4:
Availability: November 2018
Nominal power: 320 Wp
Max. efficiency: 18.5 %
Design: fullblack (black frame and back sheet)
Download: Datasheet PM060MB4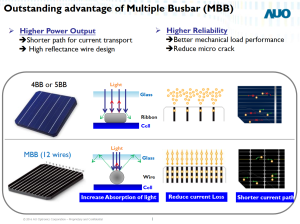 For more technical information, please visit the AUO Download Center or have a look at the SunBravo product website. You can find your purchasing conditions in our calculation tool QuickCalc which is available in our partner area. In addition, we recommend the AUO product presentation on the SunBravo modules.