06.05.2022 - Photovoltaics sector is at its limit – We need to turn it down a notch!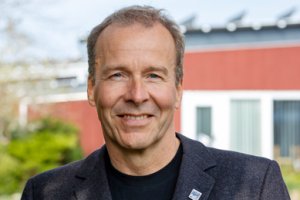 As the supply chain situation in our industry continues to worsen, we have no choice but to temporarily limit ourselves to accepting only new orders with a foreseeable delivery period. The workload resulting from "managing the shortage" is hampers us in such a way that, for the time being, we have to concentrate on enquiries and orders that relate to products with an assured availability. Binding statements about prices and delivery periods further than 6 months in the future are practically impossible at present. We ask for your understanding that we are therefore unable to process such enquiries and orders for the time being and that our project planning department cannot accept any more enquiries until we have processed all that have piled up to date.
Overlapping crises
In its 37-year history, EWS has not seen crises of such global dimensions as the ones currently affecting the world economy: The Covid-19 pandemic, bottlenecks for raw material and energy, environmental disasters and the war in Ukraine are causing a multitude of problems in supply chains that the long-term planning we are known for is no longer feasible despite our best efforts. We have already tried several times, most recently on 8 April 2022, to keep you informed about the reasons for shortages of goods and price increases. Today we have to admit that we cannot foresee the further consequences at this time.
Delivery planning or speculation
For months we have been confronted with the fact that almost 90 % of all delivery promises and almost every second price agreement from our globally operating suppliers are not met. At the moment, the resulting rescheduling and order adjustments tie up almost all our personnel capacities, because thousands of transactions have to be processed again and again and alternative solutions have to be found together with our customers. Therefore, we have to "play it by ear" for the time being, i.e. we will only accept new orders in which all affected components will also be available with a minimum of certainty. After all, in the end it is of no use to anyone to do business on the basis of speculation. I'm sure we agree on that.
New project planning requests are suspended for the time being
Our project planning department is also completely overloaded because all capacities are going into countless rescheduling processes caused by the delivery chaos. It will take several weeks until these orders have been processed chronologically and we can make space for new enquiries. Until we can offer acceptable response times again, our planning tool QuickPlan will of course continue to be available to you, with which you are welcome to independently create technical designs as well as yield and profitability calculations and document them for your customers. However, we strongly advise you to remain non-committal when calculating offers with reference to the limited product availability and the uncertain price development vis-à-vis your customers.
How you can help
Considering the current state of deliveries, it almost sounds like mockery to ask you for even more patience and flexibility, but there is little else we can do. Our online shopping advisor QuickShop shows you what products remain available at EWS for the next 6 months. Here we show all stock that we assume, with all due caution, can actually be delivered on time. Please understand that we do not accept any further enquiries, reservations or orders for the time being. If possible, please refrain from reaching out to your EWS contact about such questions, as they are unfortunately unable to provide any other answers at present.
We will do what we can
These temporary measures will hopefully give us the necessary breathing room to return to reasonable response times for processing existing orders. While we are still doing our utmost to implement this, we are intensifying our efforts to return to larger delivery volumes, reliable price commitments and resilient delivery planning together with our suppliers. Existing orders, including those that go beyond this period, will be given priority for delivery as soon as we have free capacities again. In addition, we will continue to display everything available in our online shop on a continuing basis for the coming six months. Of course, we will keep you up to date and inform you immediately when the supply situation eases.
Limits of growth
We always try to be ahead of demand with our capacities and services. More than a year ago, we at EWS initiated all the necessary investments to be able to meet the rapidly increasing demand. Since then, we have regularly inaugurated additional warehouses and office buildings on our steadily growing premises. By the end of 2023, we will have doubled our warehouse capacity and expanded our team by a good 50 %. In the first quarter of this year alone, we have already trained more than 20 new employees and doubled our product turnover compared to the previous year - it simply cannot act any faster than that.
"Deal of the Week" is taking a break
Considering the above-mentioned situation, we are giving our weekly "Deal of the Week" newsletter into summer break a little earlier than usual. Instead of the usual special offers and bargains, we will inform you regularly about new developments in terms of availability and price trends.
Finally, I would like to emphasise that we very much regret not being able to spare you this inconvenience. Please rest assured that we will leave no stone unturned to ensure that our services once again meet your and our standards. I am confident that we will be able to take decisive steps towards this within a few weeks. As soon as the vision becomes clear, we will be happy to move back into the fast lane together.