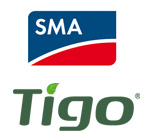 Thanks to the recently announced cooperation with TIGO, SMA can offer a very cost-effective and reliable solution for the optimization of energy yields on the module level, especially for complex system layouts and partial shadings. The TIGO TS4 platform works seamlessly with the SMA inverters.
In contrast to competitive products, e. g. in case of partial shading, only those modules have to be equipped with optimizers that are actually located in a "problematic" (i.e. shaded) roof area. This lowers the overall cost of the system.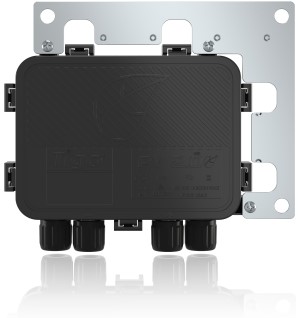 The retrofitting can be done fast and without any screws by means of changeable covers: On a base plate with an integrated mounting bracket, which is secured by clips to any standard module frame, the covers with different functions can be placed.
This allows for an easy upgrading or quick replacement in case of damage.
Available from us from mid-October are the following electronics covers:
Cover "TS4-M Monitoring": provides for the cloud-based monitoring of the system
Cover "TS4-O Optimization": In addition to the above monitoring function, this cover contains a safety / shutdown function on the module level as well as the optimization function (e. g. for increasing the energy yield particularly in shaded modules).


The combination of different functions within a system is possible. Further technical details can be found in the datasheet. For more information, please visit SMA's product website.
Download: SMA-Datasheet TIGO TS4-R module retrofit kit